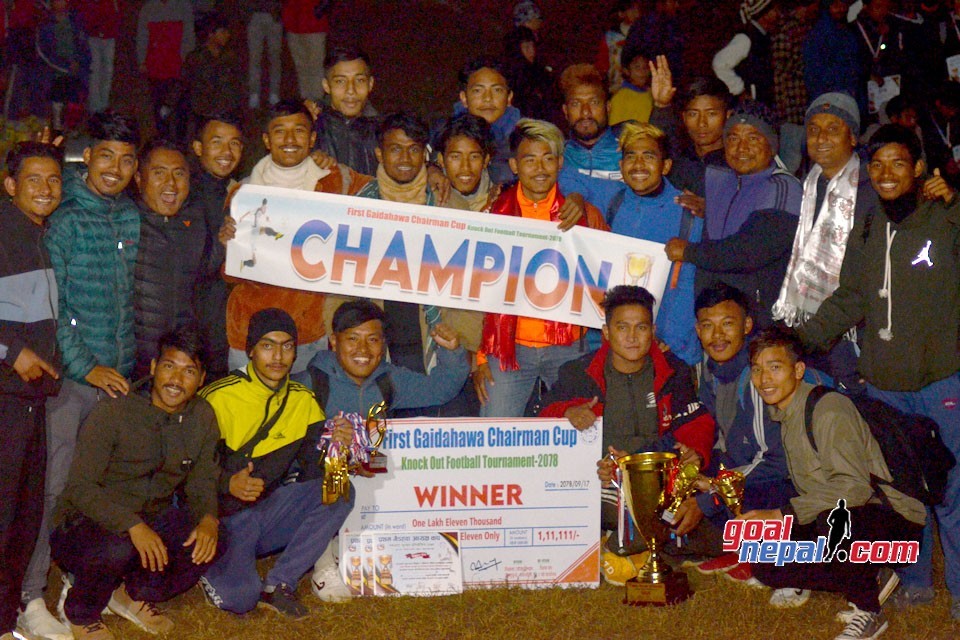 Kapilvastu XI has lifted the title of 1s Gaidahawa President Cup in Rupandehi.

Kapilvastu defeated Pharsatikar yuwa club 3-0 in the final match played on Saturday.

Sanju Sen scored a brace while Aashish Pun scored another for the winners.

The champions received NRs 1,11,11 and runners up team got NRs 55,555.

Aashish Pun became the best player of the tournament.

New Everest yuwa club, Mainiya organized the event in which eight teams took part in the event.