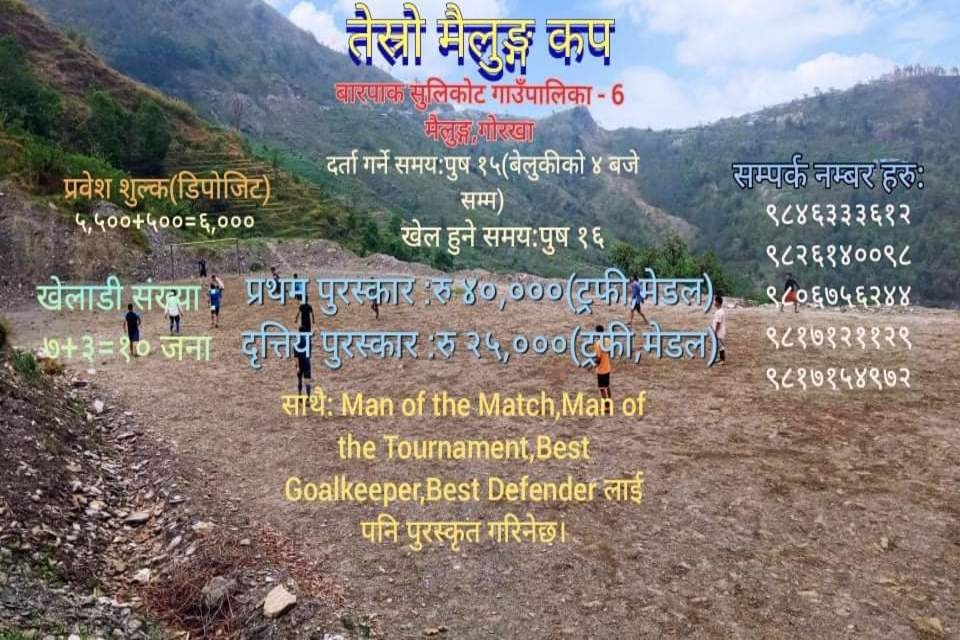 Third Mailung Cup Football Tournament will be held in Barpak Sulikot Village Municipality-6, Gorkha from the December 31st.
The 7-a-side tournament will award the winners with a trophy, medals and Rs. 40,000 and runners-up with a trophy, medals and Rs. 25000 in cash.
The deadline for registrations is set for 30th December, 4 PM and fees is set at Rs. 6000 for one team with a squad upto 10 players.
Man of the match, player of the tournament, best goalkeeper of the tournament and the best defender will also be rewarded as informed by the organizers.