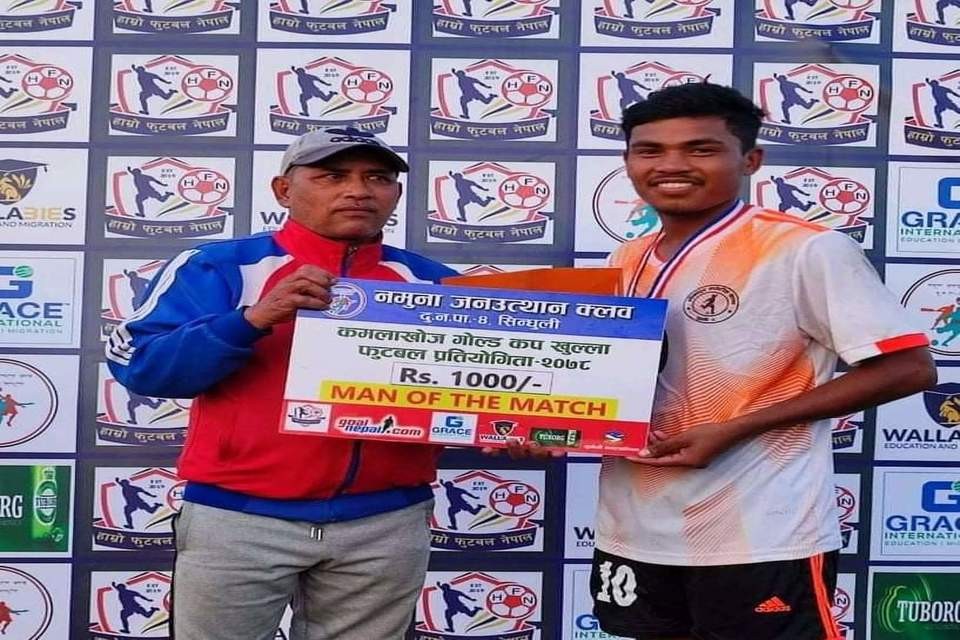 Memory Youth Club advanced to the semifinals of the maiden Kamalakhoj Goal Cup held by Namuna Jana Utthan Club after defeating Blue Alpine Club 0-1 in the third quarterfinal match.
Memory Youth Club captain Shisam Chaudhary scored the game-winning goal in the first minute of the second half.
Shisam Chaudhary, who scored the game-winning goal, was named player of the match.
Janasebi Youth Club Mahottari and Salhes Youth Club Siraha will play in the final quarterfinal tomorrow.