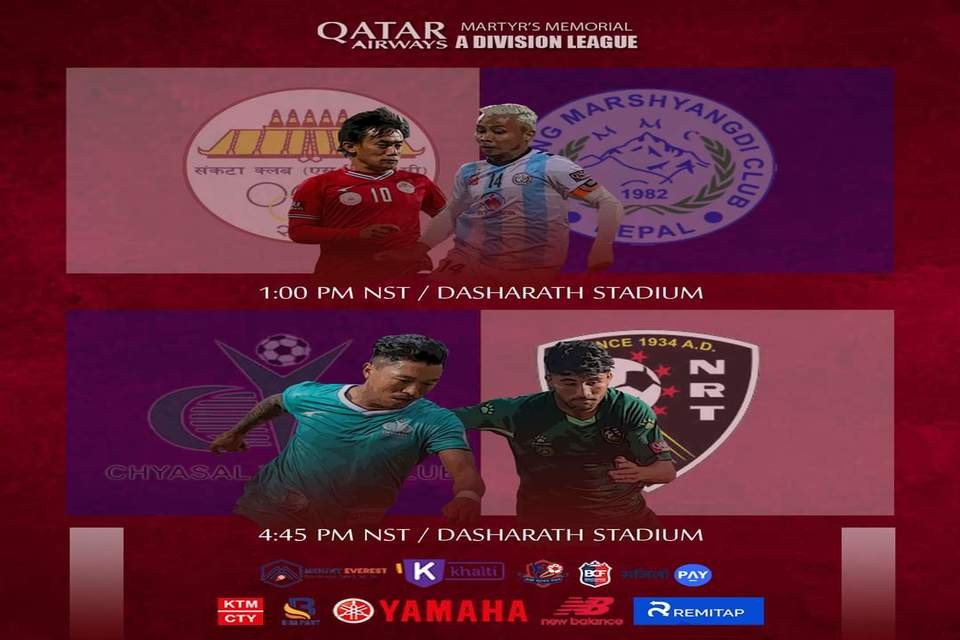 There will be two exciting matchups today in the Martyrs' Memorial A Division League.
The first contest today at 1 PM will be between Sankata Club and Manang Marshyangdi Club at the Dasharath Stadium.
Manang Marshyangdi have a one hundred percent record up until now with two wins in two while Sankata are also unbeaten with a win and a draw in their two matches.
The second encounter will be between the exciting Chyasal Youth Club and New Road Team.
Chyasal have three points in their bag while New Road Team have mustered up just one point from an available six.
Chyasal and NRT will face off against each other at 4:45 PM.
6th Rajarshi Janak Cup: NRT Vs Bharatpur FC - Match Highlights