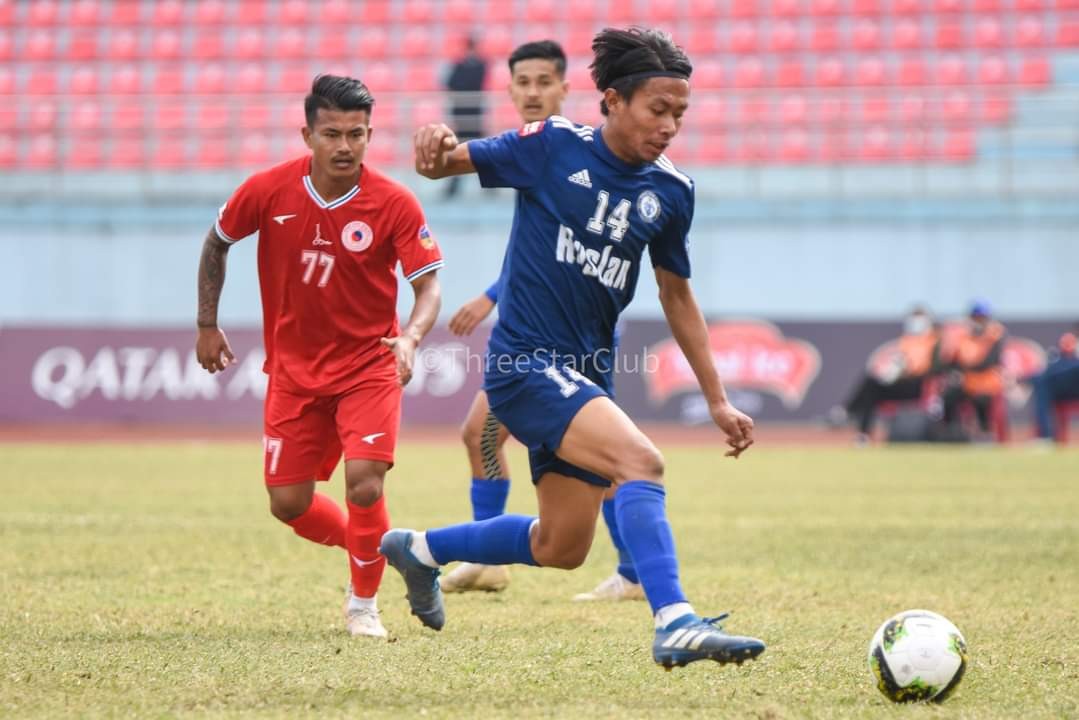 Friends Club and Three Star Club share a point each in the first meeting of the Martyrs' Memorial A Division League's third gameweek.
Despite having more possession and shots on goal, the stars have failed to win two games in a row. To keep Stars from scoring again, Friends Club had to go defensive in the end.
The guys in red were given a scare in the 12th minute of the contest. TSC had two chances in the box, but Friends defenders put their bodies on the line to block both attempts. And Hemant Thapa Magar's shot soared far over the goalpost. Sanjok Rai came close to scroing from the right side with a shot that appeared like a cross but went wide in the 25th minute. The first half concluded with a score of 0-0.
Prakash Budathoki's fantastic movement and a cross in after that were headed home by Nathaniel Garcia in the 51st minute of the match to give Friends the lead.
After the contest, Three Star began to dominate and scored in the 83rd minute through Mikchhen Tamang. Sanjok Rai's right-wing cross ricocheted to Mikchhen's foot, who slammed it into the back of the net.
The Stars dominated the ball in the last minutes of the game, but they were unable to create a goal-scoring opportunity to give them the three points.
Friends have two points from a possible nine, while Three Star has four points from three matches. On the 10th of December, Friends will face Manang Marshyangdi Club, the league's leaders. On the 12th of December, Three Star will meet APF Football Club in the fourth Gameweek.
BRIGADE BOYS CLUB VS FRIENDS CLUB - TWO GOALS !