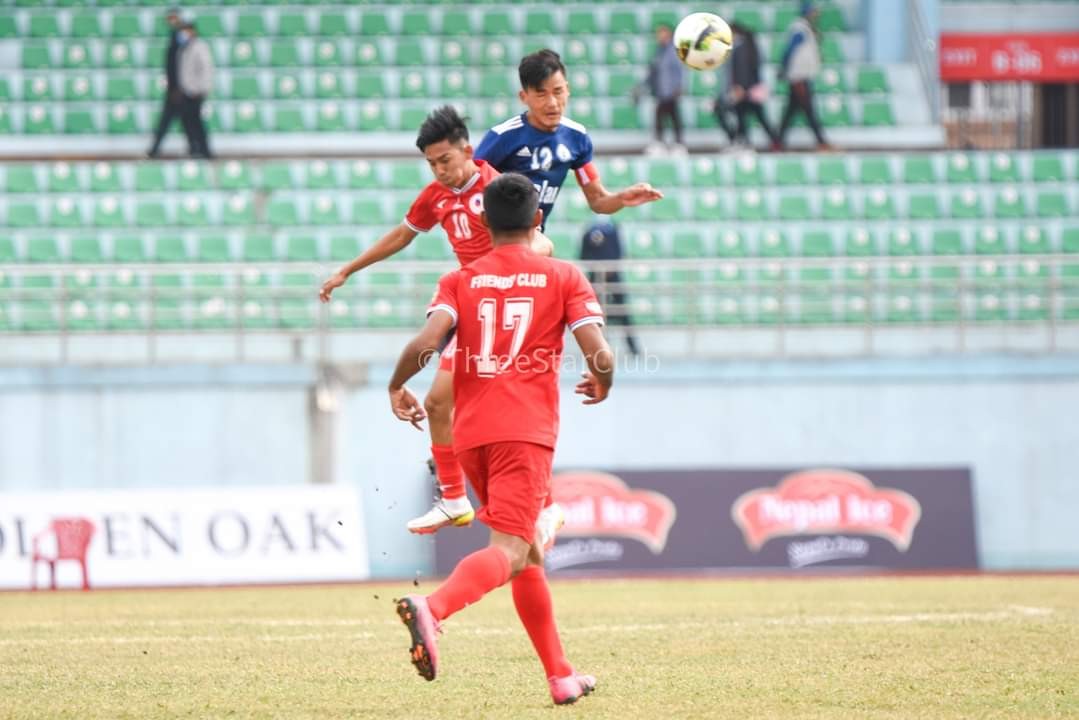 Friends Club and Three Star Club have played a goalless first half in the first matchup of the third gameweek Martyrs'Memorial A Division League.
Both teams looked to have settled in the last 15 minutes of the first half.
A scare was swept away from the men in red in the 12th minute of the game. It had fallen twice for TSC in the box but Friends defenders put their body on the line to block twice. And Hemant Thapa Magar's shot went way above the post.
A brilliant free kick in the 20th minute from Hemant Thapa Magar of TSC was gathered brilliantly by Rahul Yadav.
In the 25th minute, Sanjom Rai came close to scroing from the right hand side with a shot that also looked like a cross that went wide.
Other than that, both teams have not been able to create a clear-cut chance to score. Let's see what the second half brings.