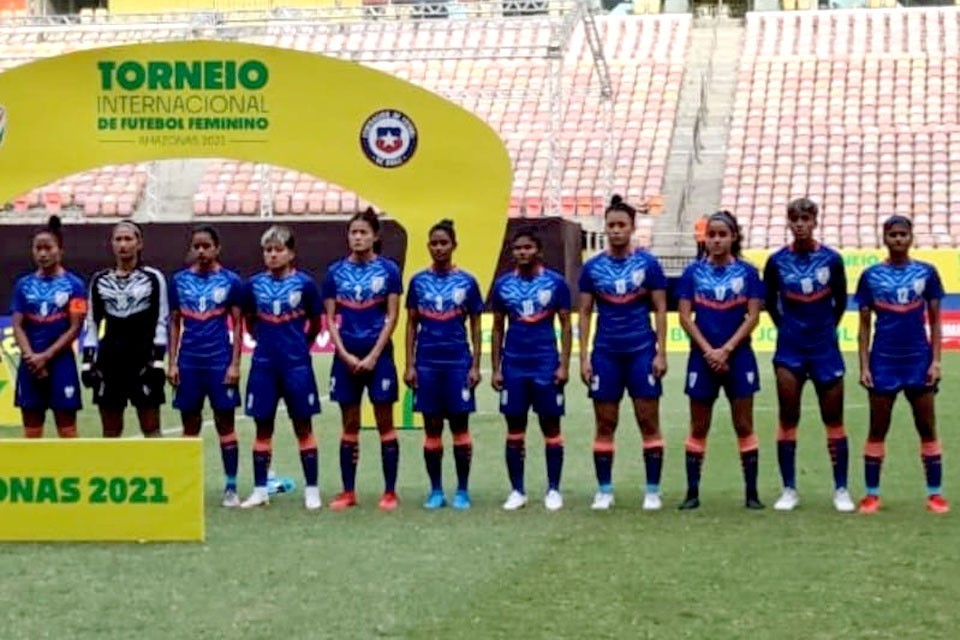 The Indian women's football team, which is playing a four-nation international football tournament in Brazil to prepare for next year's AFC Women's Asian Cup, has also lost its final match.
In their first encounter, India was defeated 6-1 by host Brazil, and in their second match, they were defeated 3-0 by Chile. On Thursday morning, India lost 2-1 to Venezuela in their final match.
It was also a battle of prestige between the two teams. India took the lead in the 18th minute through a goal by Dangmi Grace but couldn't hold onto it.
Venezuela came back in the second half to score two goals to get the win. Mariana Sophia equalized for Venezuela in the 50th minute and Barbara Olivieri added another goal in the 81st minute to upset India.
Brazil Champions
In the final and decisive match of the group stage on Wednesday, the host Brazil defeated Chile 2-0 and became the champions of the tournament.