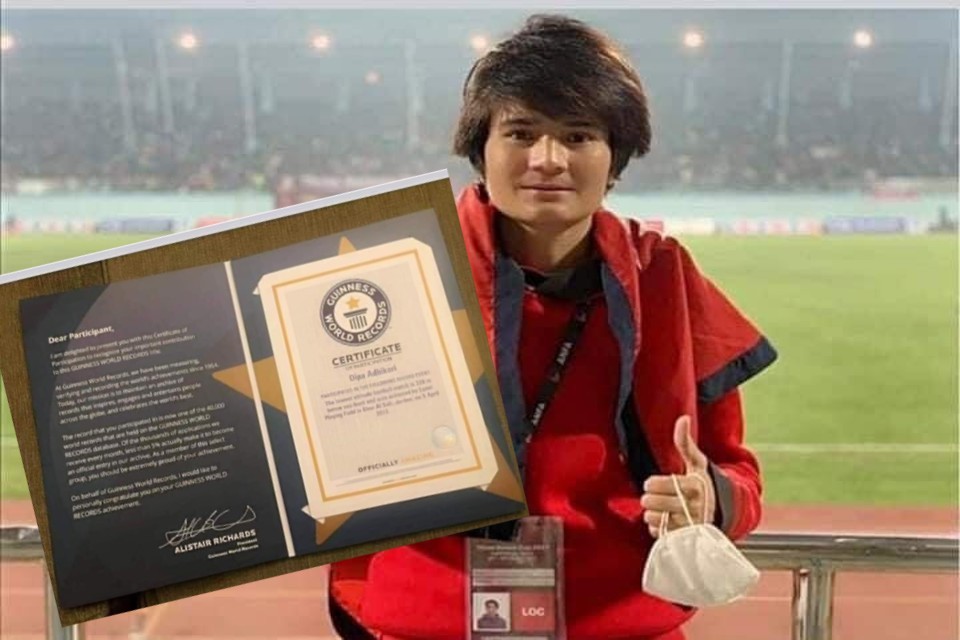 Laxmi Paudel and Dipa Adhikari, two Nepalese internationals, receive their certificates for setting a Guinness World Record three years ago in 2018.

After playing football in the lowest spot on the planet (-320m) in Jordan, the duo set the Guinness world record.

With a score of 4-2, women from more than 20 countries set a new global record in the Dead Sea game, which was dedicated to promoting gender equality in sport.

The match between two all-female teams made up of players from Afghanistan, France, and Nepal finished 4-2 in favor of the women, who now have a second world record under their belt.

The game, which took place on a specially constructed pitch at the lowest point and is sponsored by HRH Prince Ali, followed their Guinness World Records for the highest altitude match, which took place at 5714m in the crater at the summit of Mt. Kilimanjaro just nine months before.

Dipa Adhikari made history by becoming the first female Nepalese player to play in both tournaments. 'Equal playing field' organized the competition.
Friendly Match: Nepal U15 Girls Team Vs Bhutan U15 Girls