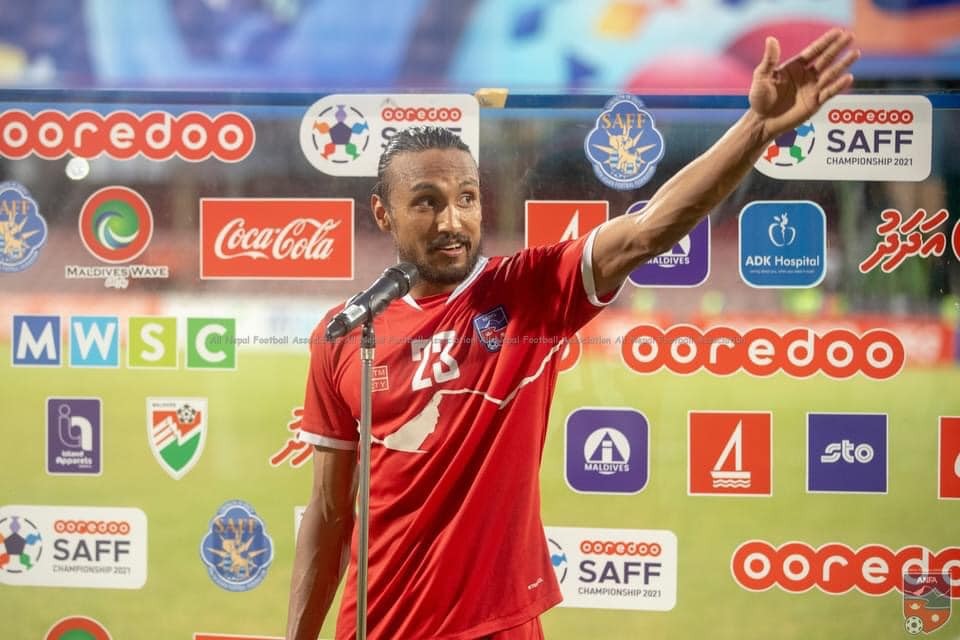 Nepal's versatile player Rohit Chand has completed 73 caps for Nepal.

Chand completed 73 caps in the match against Bangladesh in Male, Maldives on Wednesday night.

He is one level with retired Biraj Maharjan.

Skipper Kiran Chemjong is on 78 caps, highest for any player in the team.

Nepal will play SAFF final against India on October 16, 2021.