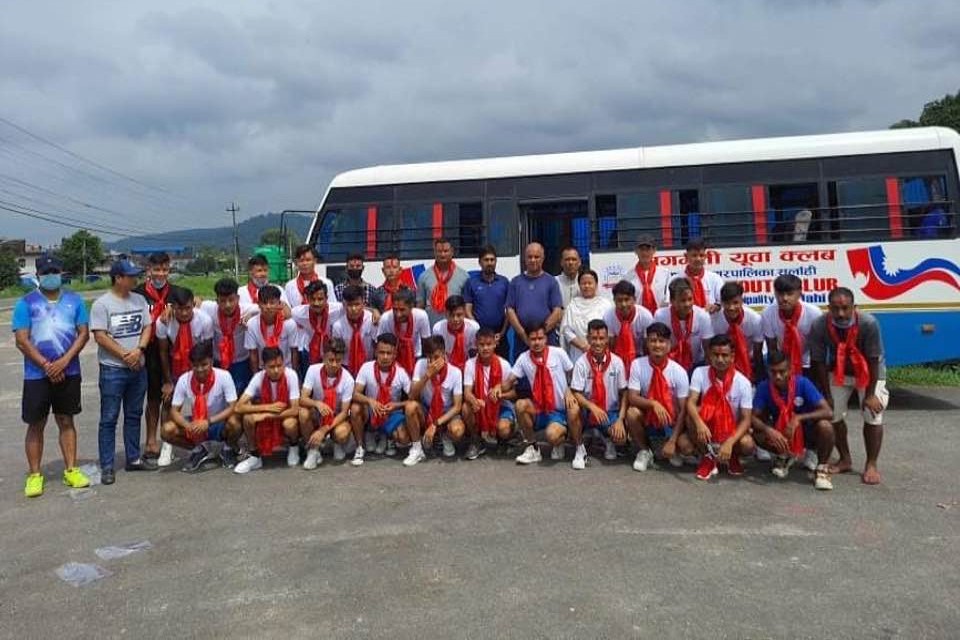 Bagmati club, Sarlahi has completed preparation for Martyr's memorial C Division league qualifiers.

The club completed its preparation at Karmaiya, Sarlahi and has left for Kathmandu in their own bus on Friday morning.

Bagmati municipality mayor, Bharat Thapa and club officials bade the team farewell.

C Division league qualifiers is kicking off on Bhadra 10 in Kathmandu.

There are 79 teams in the qualifiers. Three teams will go to C Division league.
6th Rajarshi Janak Cup: Bagmati Vs New Road Team - Match Highlights