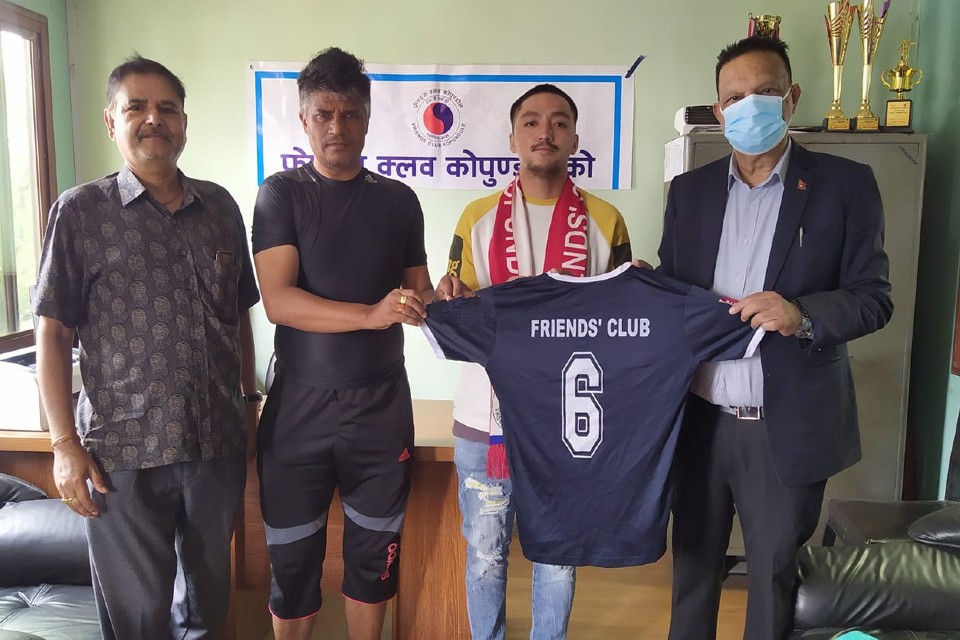 Laborious midfielder, Bikash Lama has joined Friends Club.

The club revealed him in its office at Kopundole, Lalitpur on Monday.

Club president Dipak Thapa and other officials welcomed Lama to the club.

ANFA is hosting Martyr's memorial A Division league from November 15, 2021.

There are 14 teams in the league, which has a winning purse of NRs 75 lakh. Each team will get NRs 20 lakh preparation money from ANFA.
BRIGADE BOYS CLUB VS FRIENDS CLUB - TWO GOALS !