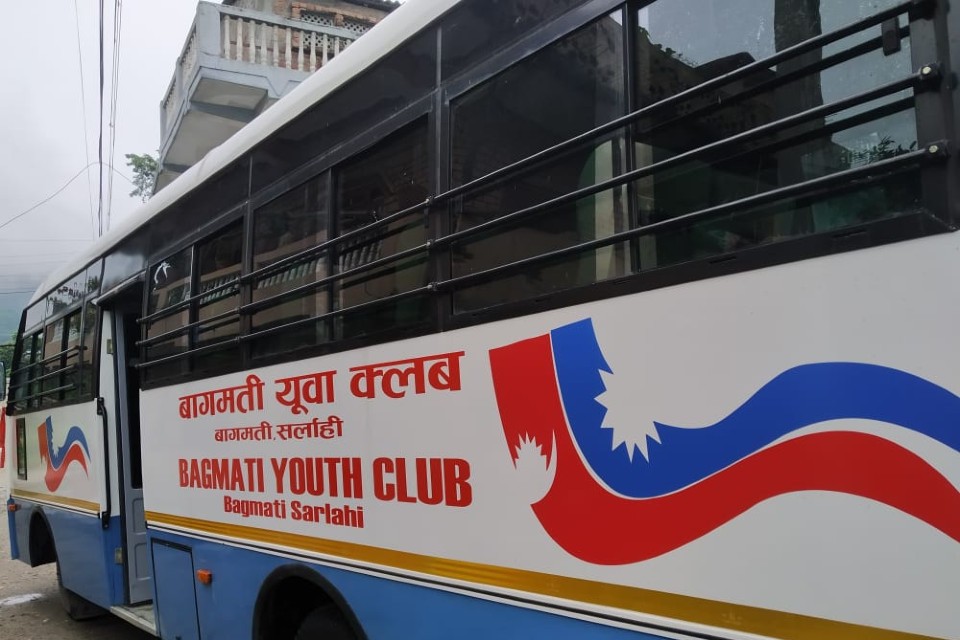 Bagmati yuwa club, Sarlahi has bought a bus for its players.

The club - which is based at Bagmati, Sarlahi - is fully supported by Bagmati municipality and its mayor Bharat Thapa.

The club has its own field, men's, women's football team, youth football academy, club house and regular income, making them one of the ambitious clubs in Nepal.

It organizes Rajarshi Janak Gold Cup every year.

The club is planning to compete in C Division league qualifiers.