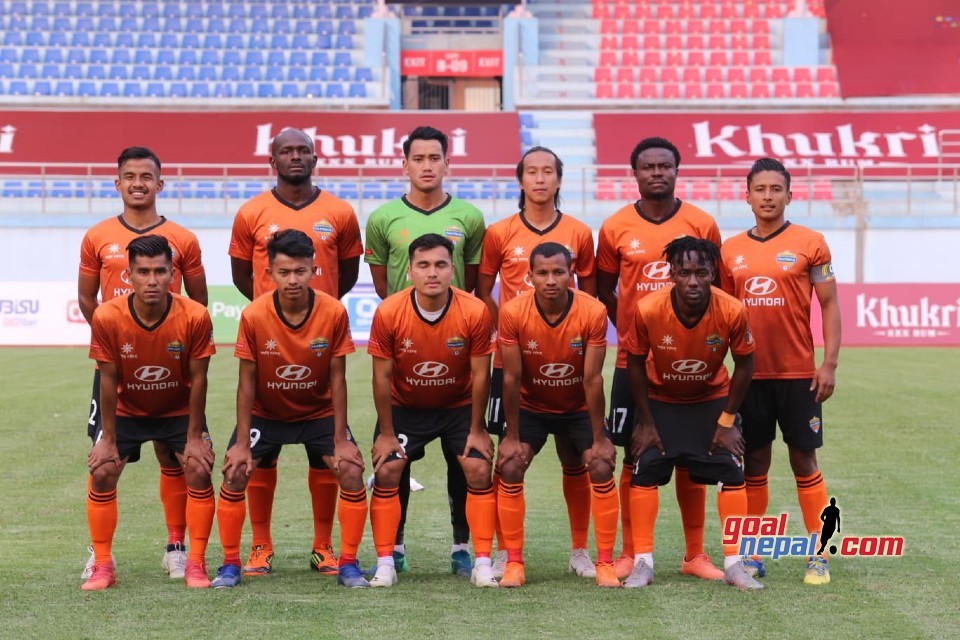 Dhangadi FC and Pokhara Thunders FC lock horns in a crucial tie in the Nepal Super League at Dashrath stadium Wednesday.

Given the importance of the match,the two sides are expected to go all out for the win to solidify their position in the championship.

The stage is all set for an evening of intriguing, absorbing, rousing and enthralling football. Only two points separate the two sides in point standings.

With 7 points Dhangadi FC are level on points with Biratnagar City FC and Kathmandu Rayzrs but occupy the second spot on goal difference.While Pokhara Thunders with 5 points are a close fifth. Another shake up in the standings is up on the card at the end of the day should the match go as expected or predicted.

Hot contenders Dhangadhi FC pushed to second position by Biratnagar City FC will attempt to regain the pole position going into the match against Pokhara FC. More importantly,Dhangadhi hopes to bolster and strengthen their playoff
prospect.Undoubtedly,at the moment, as things stand, they are well positioned but nothing can be taken for granted,especially the way the competition has unfolded so far.

They are looking for an outright victory to put themselves in a commanding position. Surely,defeat will blunt their progress and push them in a tight corner.

The star studded outfit have not performed to expectations.They have lacked consistency in their performance and failed to produce a lethal winning combination. The offense has been on the back foot when it comes to creating scoring chances, clinical finish and penetrative attack for the most part.Also there is need for more creative and
productive play from midfielders.

The defense have had their share of struggle as well.Their vulnerabilities can be traced to tactical and technical weaknesses.They will need a solid performance to keep the slate clean and keep the opposition at bay.

If the team is able to peak performance and play to the game plan,I don't see them losing.
On the other hand,Pokhara Thunders face a bigger challenge.They enter the match in a must win situation and are under tremendous pressure to deliver results.

They will be desperately seeking a win to keep their hopes alive in the championship. Obviously they need a winning equation to turn things around.

In victory,they would climb to top of the table and increase their chances of making it to the playoffs.They will have to combine individual brilliance and outstanding collective effort to make it happen.

They must rev up positive energy going into the crucial fixture and play to their potential.They have to come out charging from the gate firing on all cylinders. And there is no room for errors and complacency in their performance.

Both offense and midfielders, key to success, have to perform with a great degree of aggression, urgency, consistency and coordination.

They have to be in a position to control the tempo of the game in order to dominate proceedings and convert scoring chances into goals.

The performance of defence will largely determine the team's success.There is a clear lack of intensity and ability in defenders.They have to overcome defensive frailties and rise to the occasion to serve team interest.

They stand a chance to win provided they put on a great performance. Anything is possible in a game of football.

By Sushil Thapa, Fairfax VA, USA