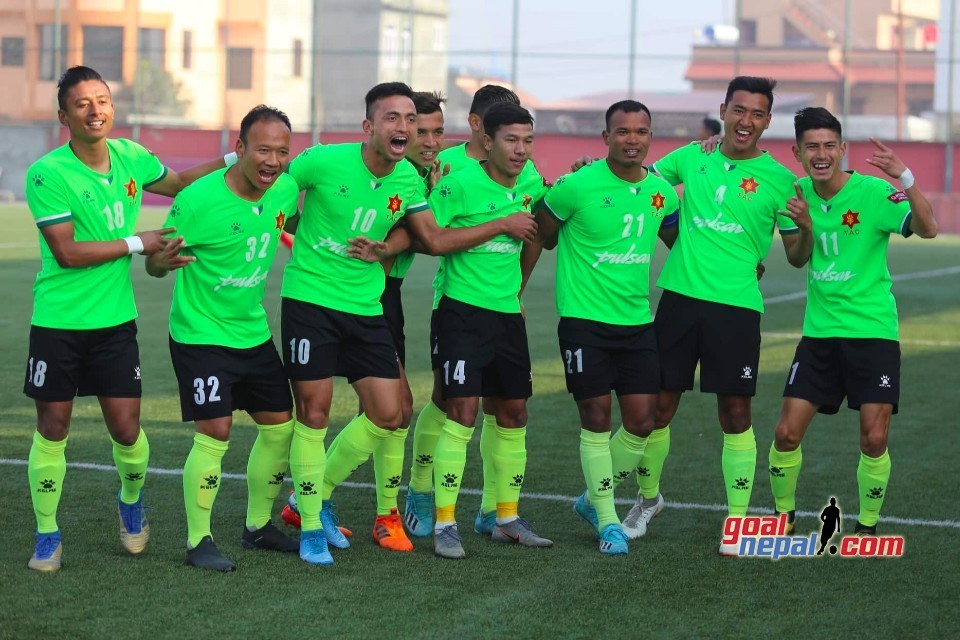 Bengaluru FC inflicted a massive 5-0 defeat on Tribhuvan Army Club in the preliminary round two of the 2021 AFC Cup at the GMC Athletic stadium , Bambolim, Goa, India on Wednesday.

In a disappointing one-sided affair, the Indian outfit outplayed and outwitted Tribhuvan Army Club (TAC) in every department of the game.

With the humiliating loss, the departmental side run in the AFC Cup has come to an end. It came as no surprise that they went down to a technicality superior and organized opponent, but the level of performance, which was below par by their standards, was unexpected and inconceivable.

Indisputably they underperformed, struggled and found themselves beaten throughout the ninety minutes of action,which turned out to be a lopsided contest.

The overly defensive mediocre TAC fell apart in the second half, totally making a hash of things. They literally caved in under relentless pressure, conceding five unanswered goals. It was a tale of lackluster defensive work marked by unforced errors, sloppiness,poor man marking, loose tackles, indecisiveness and lack of confidence.

Evidently Coach Nabin Neupane packed the midfield with intent to consolidate the defense and to prevent the opposition from scoring. The strategy worked in the first half but the zonal marking ploy crumbled in the second half. The ineffectiveness of the offense added further pressure on the shaky defense.

As expected, Bengaluru FC started on the front foot and remained on the attack the whole way through. They dominated the proceedings through sharp coordinated attacks and the defense hardly had to break sweat to keep the opponent at bay. However, they were unable to get the breakthrough in the first half.

When the floodgates finally opened, there was no stopping as the winners went on a goal scoring rampage.

The scoreline would have been even more embarrassing for the visitors, had the winners not squandered a host of scoring opportunities in the last 15 minutes of the game. The defensive tactics employed by Coach Neupane backfired and exposed the offense. The attack line was weak and toothless and never posed a real threat .
It was left to the hapless lone striker Nawayug Shrestha to do the scoring. Given the team's tactical setup, it was too much to ask for him to score goals.

He lacked requitex support to build and initiate attacks. He did have a few cracks at the goal, and that was it. For the most part of the game, the offense was reduced to a spent force.

Certainly it was not the kind of performance we anticipated from TAC. In fact, expectation was somewhat high and we believed that they had a fighting chance.The inept performance was a big letdown for fans Contrary to expectations, they bungled badly and missed a great opportunity to shine and prove themselves on the big stage.

The defeat is a big wake up call for the coach and players. It is very important that they remain positive, even in the face of defeat. Coach Neupane needs to evaluate himself and the performance of players . He has to be forthcoming and honest about the areas of weaknesses that need to be addressed moving
forward.

After all this is over,hopefully they come out stronger than ever.

By Sushil Thapa, Fairfax, VA