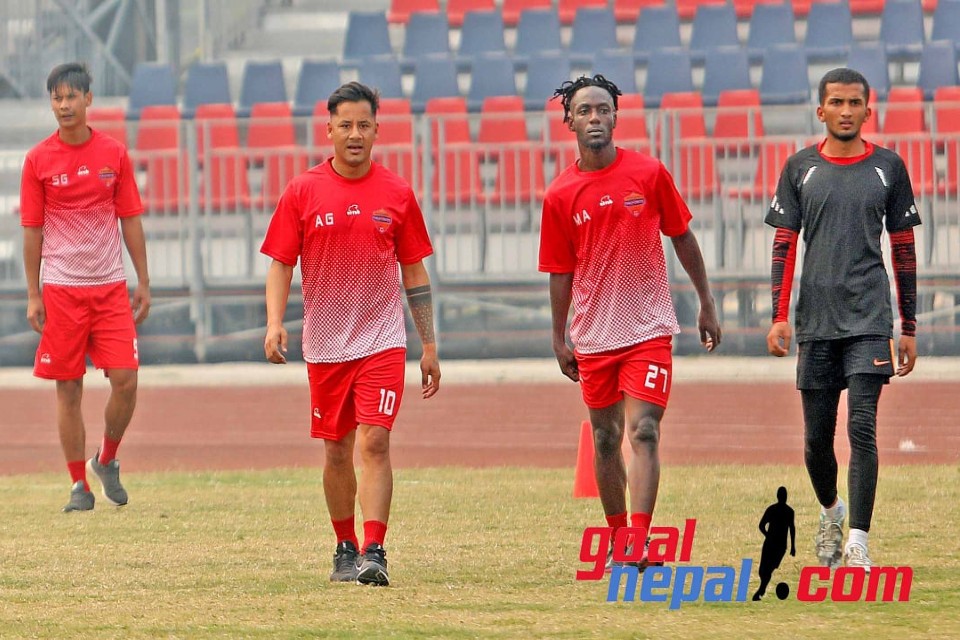 Three players from African Roots Association have joined Pokhara Thunders for Nepal Super League.
Moussa, Rim and K Yannick have joined the team and have started an official training session at Pokhara international stadium.
The team is owned by Laxmi group.
The Nepal Super League of franchise teams from six different cities is starting from Baishak 11 with the technical support of All Nepal Football Association and organized by Nepal Sports and Event Management Pvt.