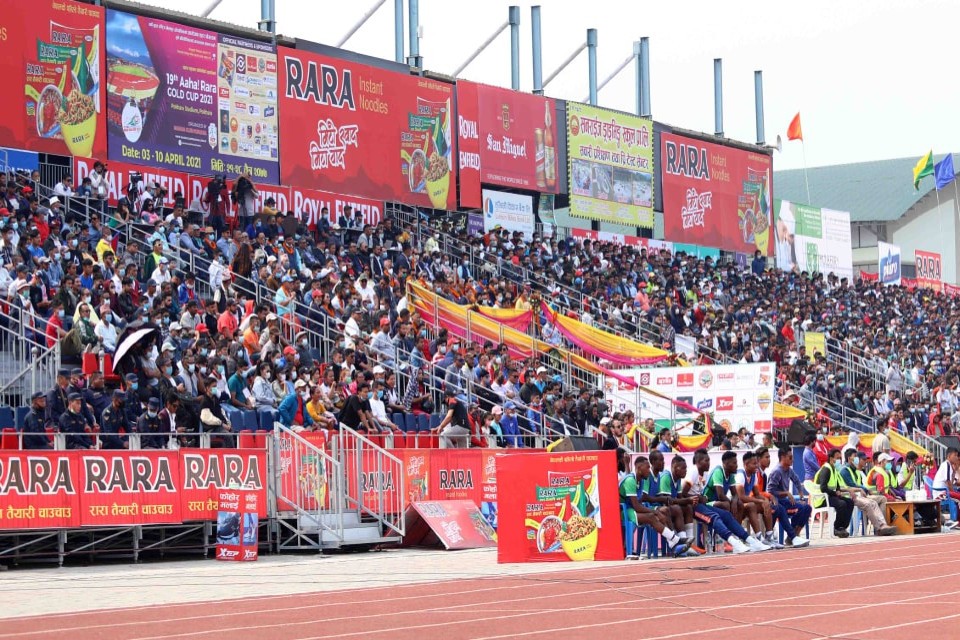 Sahara club has collected NRs 11,77,100 in the final match of 19th Aaha! RARA gold cup football tournament.

The club's media director, Sudarshan Ranjit told GoalNepal that total NRs 21,17,270 was the gate receipt collection from the tournament.

Sankata club lifted the title for the first time in tournament's history on Saturday.

Here is the gate money collection:

12/21. Nrs 1,46,250-
12/22. Nrs 1,17,000-
12/23. Nrs 1,32,650-
12/24. Nrs 1,67,280-
12/25. Nrs 1,09,290-
12/26. Nrs 2,67,700-
12/28. Nrs 11,77,100-

Grand total 21,17,270-

The club will use the profit from the tournament to the underprivileged kids in its academy.
Sahara Club President Suraj Gurung Talking About 20th Aaha! RARA Gold Cup