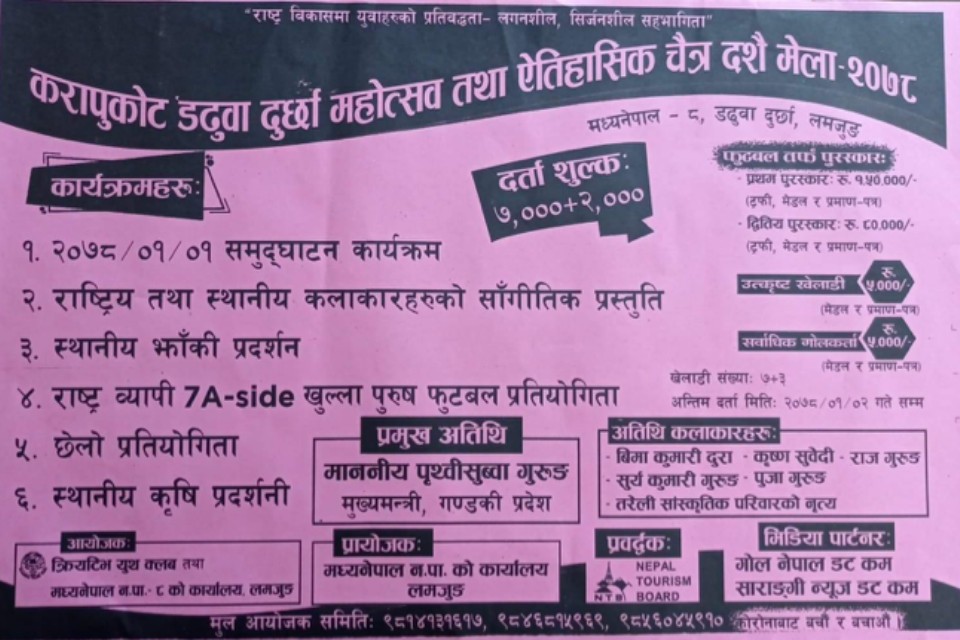 Creative youth club and MadhyaNepal municipality ward number 8 are jointly organizing Karapukot Dadhuwa Durcha festival from Baisakh 1, 2078. 



The event will be played at MadhyaNepal ward number 8. 



The winners of the event will get NRs 1,50,000 while runners up team will get NRs 80,000. 



Gandaki CM Prithvi Subba Gurung will inaugurate the event. 


GoalNepal is the official web partner of the event.