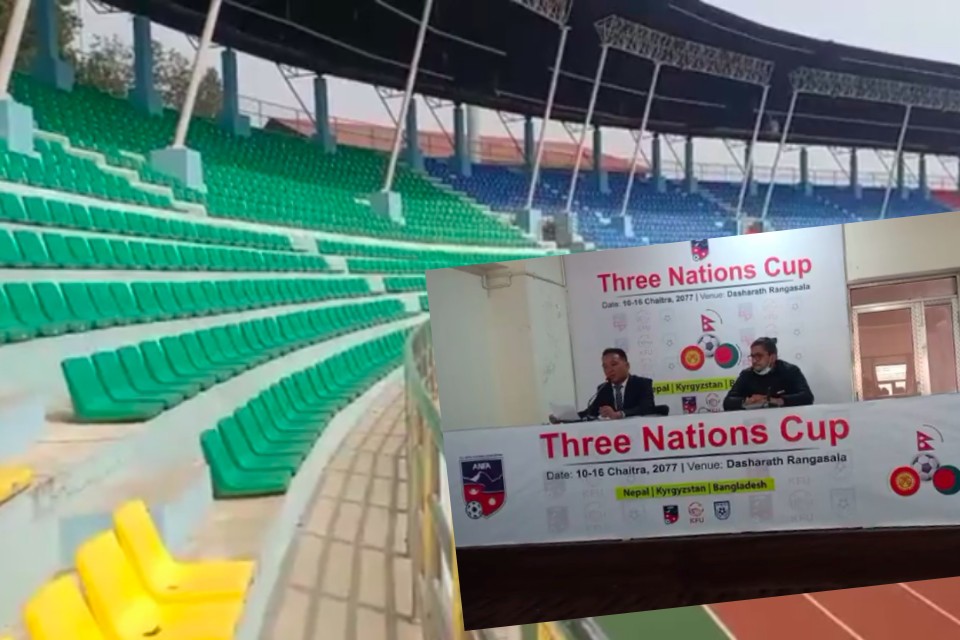 All Nepal Football Association (ANFA) said preparation has been completed for tri-nation cup that starts from March 22 at Dasharath stadium.

ANFA spokesperson Kiran Rai told the press that all necessary arrangements have been made for the event.

Players To Stay At Soaltee Crowne Plaza

The FA said visiting teams will stay at Soaltee Crowne Plaza.

Match Fixtures

Nepal, Bangladesh and Kyrgyzstan Olympic team are taking part in tri-nation cup. 

Tournament starts from March 23 when Bangladesh meets Kyrgyzstan Olympic team at 5:30 PM NST. 


Nepal will take on Kyrgyzstan Olympic team on March 25 at 5:30 PM NST and play against Bangladesh on March 27 at the same time.


Top two teams in the group will play the final match on March 29, 2021.
Venue ready

The venue for the match is ready.

Estimated Budget

The estimated budget of the event is NRs 1 crore. The FA has targeted to make a profit of NRs 50 lakh.

Teams arrival

Bangladesh is arriving today while Kyrgyzstan U23 will land Kathmandu on March 21.