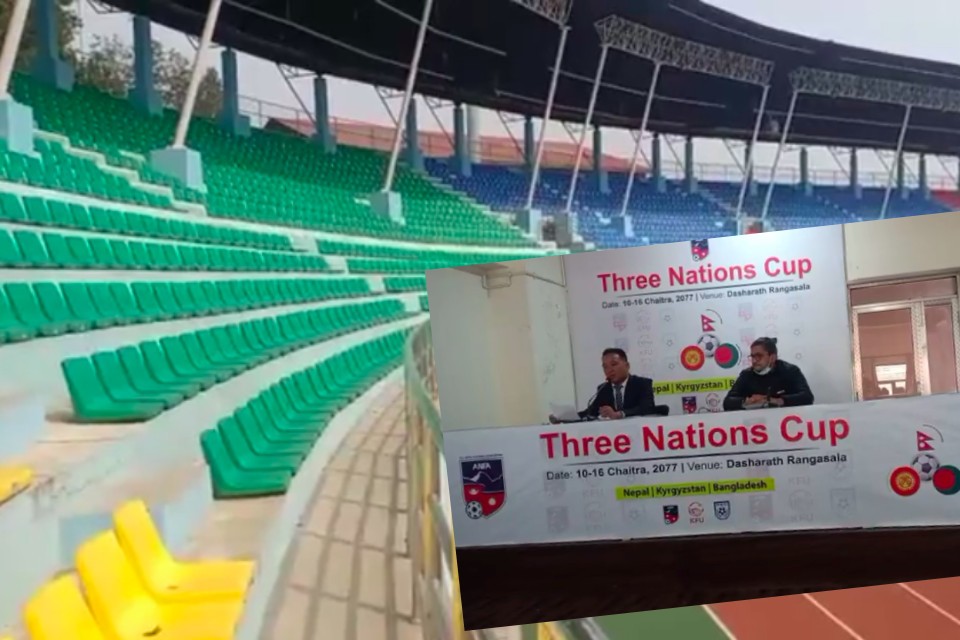 The champions of 3-nation event will get USD 5000.

ANFA spokesperson Kiran Rai informed the press on Thursday in Kathmandu that the champions would get USD 5000. Runners up team will get USD 3000.

According to Rai, the most valuable player will get USD 500. Man of the match will get USD 250.

Players To Stay At Soaltee Crowne Plaza

The FA said visiting teams will stay at Soaltee Crowne Plaza.

Nepal, Bangladesh and Kyrgyzstan Olympic team are taking part in tri-nation cup. 

Tournament starts from March 23 when Bangladesh meets Kyrgyzstan Olympic team at 5:30 PM NST. 


Nepal will take on Kyrgyzstan Olympic team on March 25 at 5:30 PM NST and play against Bangladesh on March 27 at the same time.


Top two teams in the group will play the final match on March 29, 2021.
that starts from March 22 at Dasharath stadium.