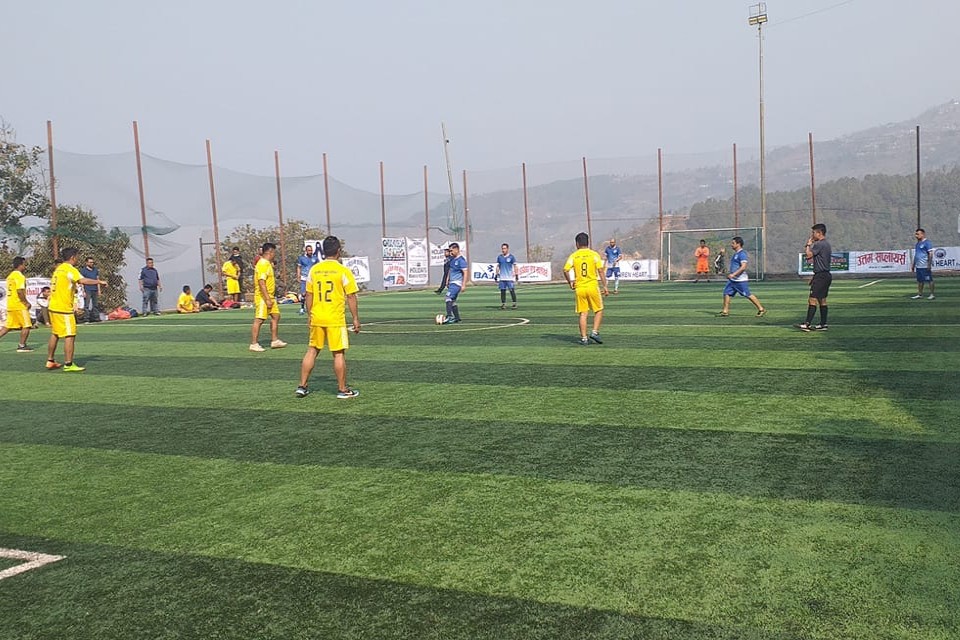 Barahi United, Laxmibazar heart club and Srijanshil Dalit Ekata Samaj have entered semifinals of 3rd football festival at Dalbhanjyang, Gorkha.



Barahi United defeated Gorkha Warriors 7-1, Heart club sidelined Suryodaya club 5-3 and Srijanshil sidelined Gorkha municipality 4-0 on Wednesday.



In U13 category, Damauli defeated hosts Ocean club 4-0 and Kumari Kathmandu defeated Saraswoti MA VI 9-2.



The Ocean club is organizing the championship at newly constructed astro field.