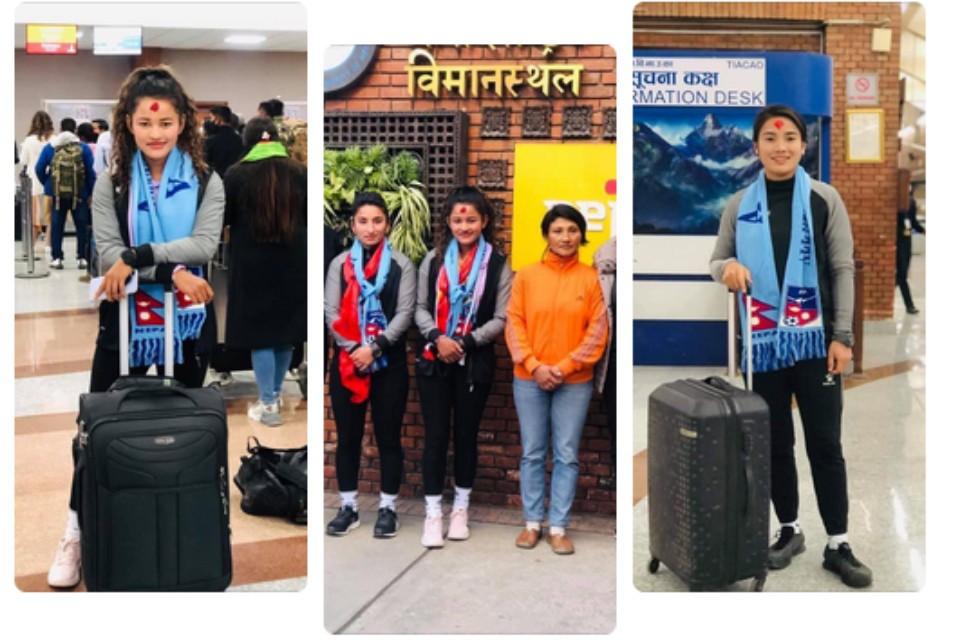 Four Nepal women internationals have left for Pakistan Friday evening.

Saru Limbu, Anita KC, Gita Rana and goalie Anjila Tumbapo Subba took a flight to Pakistan via Dubai route.

They will join their team, Masa United for Pakistan women's league that runs for a month.

ANFA made the players farewell on Thursday. Fans group, Hamro Football Nepal also organized a farewell program at airport on Friday.
Friendly Match: Nepal U15 Girls Team Vs Bhutan U15 Girls