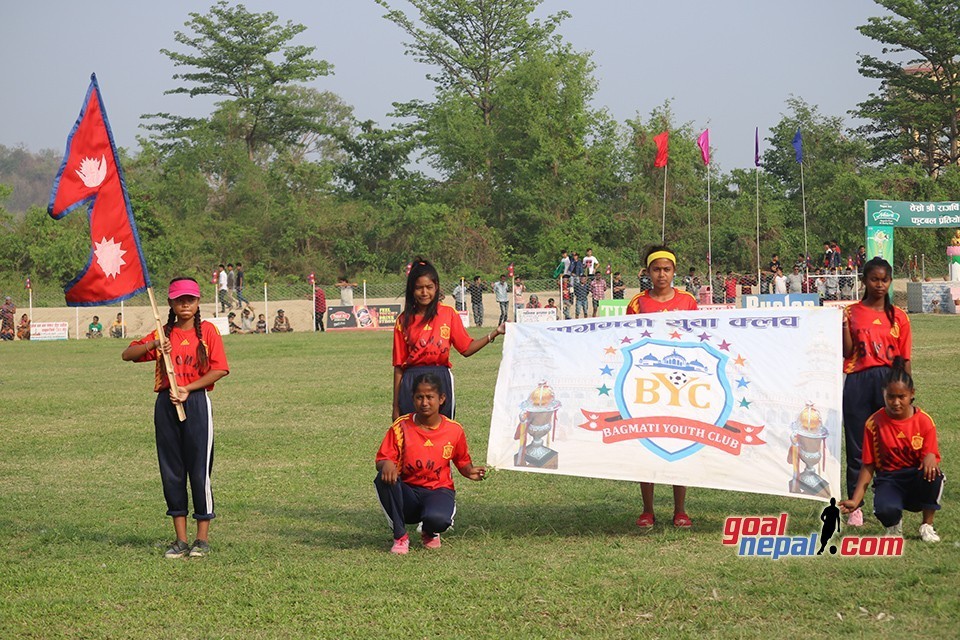 Bagmati youth club is organizing 5th Rajarshi Janak cup football tournament from Chaitra 21 at Karmaiya, Bagmati, Sarlahi.

General secretary of the club, Sagar Mainali confirmed the date of the event (Chaitra 21-Baisakh 1, 2078).

According to Mainali, six A Division clubs, four mofasal teams and two international clubs will take part in the event.

"MMC, Machhindra FC & Nepal APF have already confirmed their participation", said general secretary Mainali.

"We are in talks with Paro FC Bhutan and some clubs from New Delhi, India. We want to make this event successful and memorable one", added Mainali.

Bagmati municipality is the main supporter of the event. It's mayor Bharat Thapa is sports crazy and backs the club wholeheartedly.

The club will also honor one player from Sarlahi with "Bagmati player of the year".
5th Rajarshi Janak Cup: Bagmati Municipality Vs Nepal APF