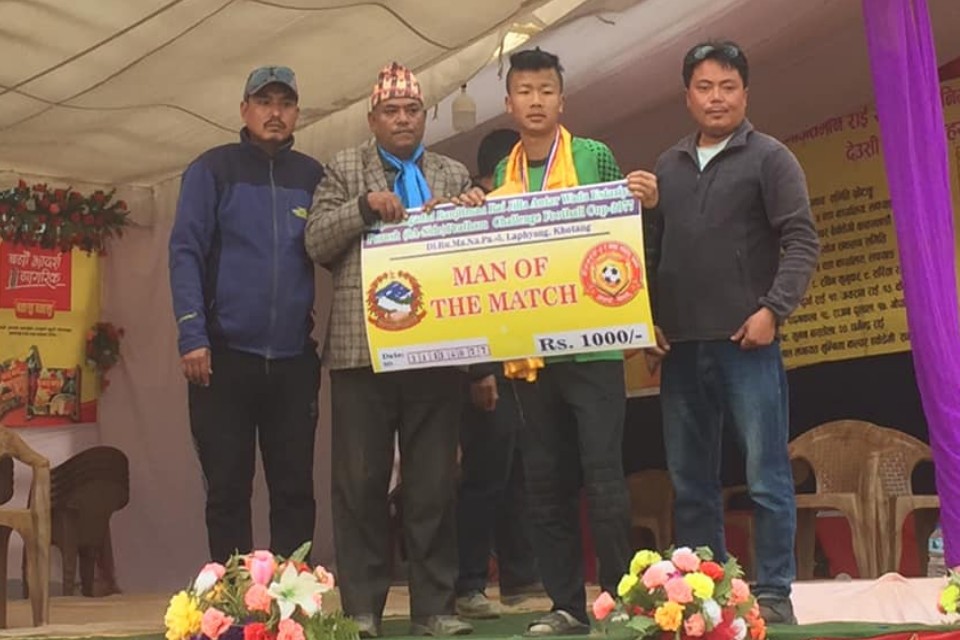 Diktel and Dorpa have won their respective matches in Majhuwagadhi Ranjitman inter district ward championship at Laphyang, Khotang.

In the first match played on Tuesday, Diktel Rupakot Majhuwagadhi ward number 1 Diktel defeated ward 3 Bamrng 4-0. Rojan Khatri and Dipesh Ghale scored two goal each for the winners.

In the second match, Dorpa defeated Solma 4-2 on penalties to move second round. Goalie Badal Rai became the player of the match.

Wards from Diktel Rupakot Majhuwagadhi municipality are taking part in the event, which has a winning purse of Nrs 1,55,000.

Namuna sports club is organizing the championship.