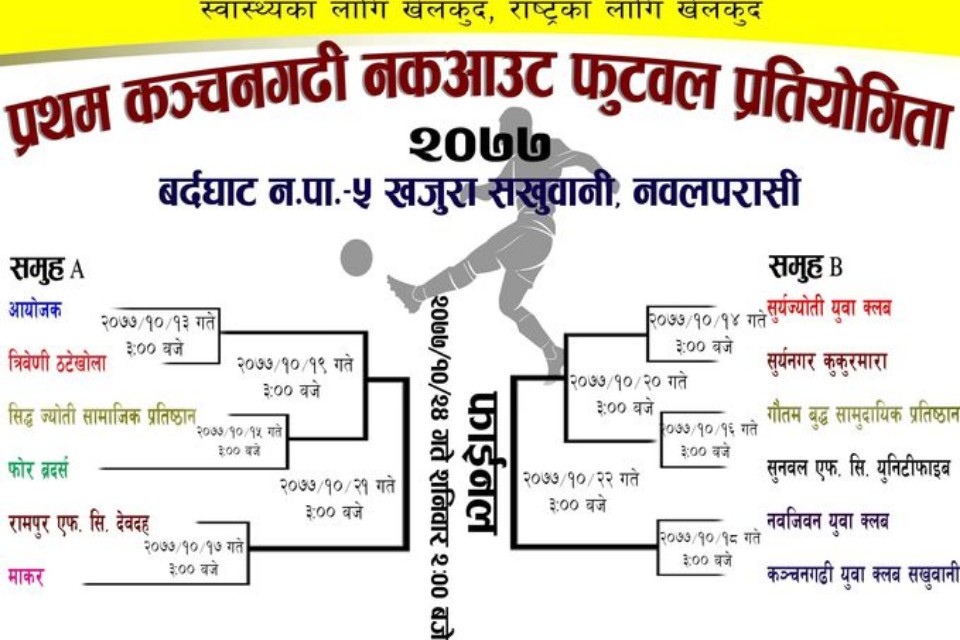 1st Kanchangadhi knockout football championship got underway at Bardaghat, Nawalparasi.



BP Memorial FC defeated Hosts Kanchangadhi blue 3-0 in the opening match. 



Lal Bahadur Thapa Magar became the player of the match.

12 teams are taking part in the event.

Final match will be played on Magh 24.



GoalNepal is the official web partner of the event.