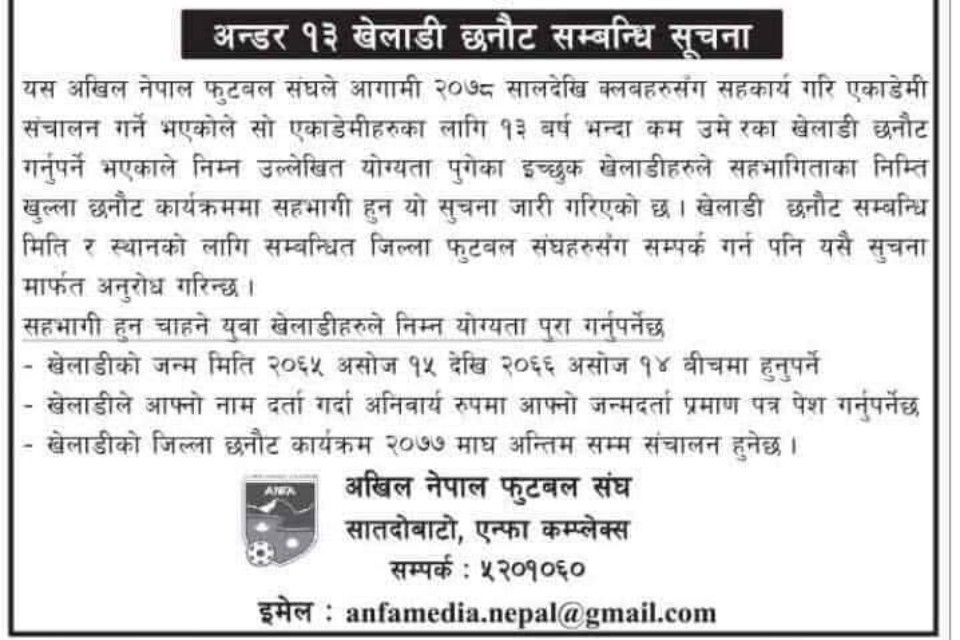 All Nepal Football Association (ANFA) is selecting U13 players for its academies in a partnership with clubs and district FAs.



The FA said they were selecting the players from nook and corner of the country for its academies. 



Interested players should contact nearest district FA offices as soon as possible.



The players selection will be conducted in the month of Magh.

ANFA currently have four academies, ANFA academy, ANFA technical centre Chyasal, ANFA technical centre Butwal and ANFA technical centre Dharan.
Japanese Kids Paying Respect To U12 Team From Nepal