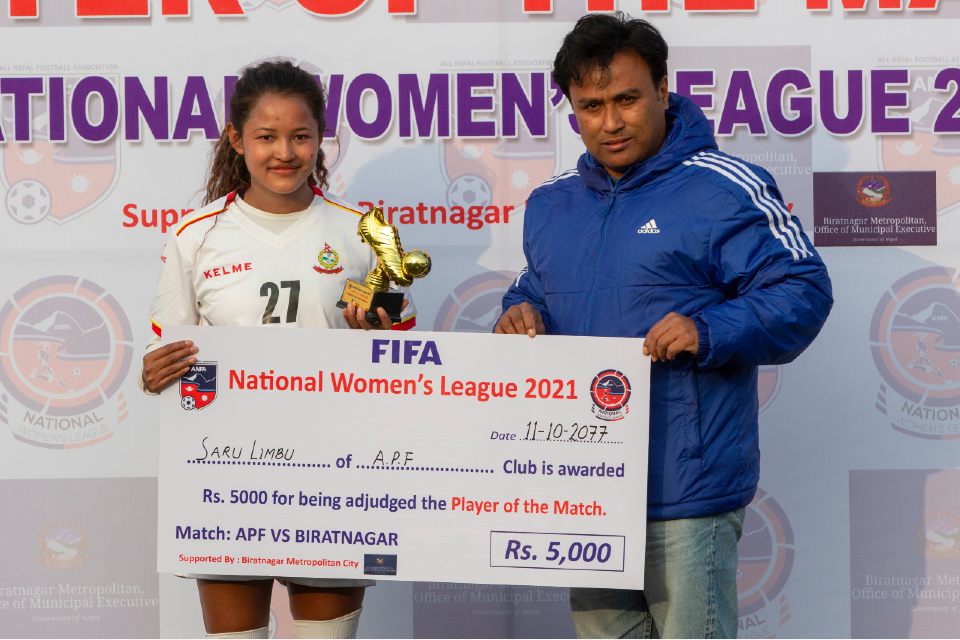 Nepal national team and Nepal APF striker Sabitra Bhandaru stuck a hat trick as Nepal APF defeated Biratnagar metro 7-0 in national women's league on Sunday.



Bhandari scored in 25th, 42nd, 74th and 89th minute. Anita Basnet (9') and 80' scored brace while Saru Limbu (72') scored another for the departmental side. 



Saru Limbu became the hero of the match and received NRs 5,000 cash.



Seven teams are competing in the league, which has a winning purse of NRs 15 lakh.
Friendly Match: Nepal U15 Girls Team Vs Bhutan U15 Girls