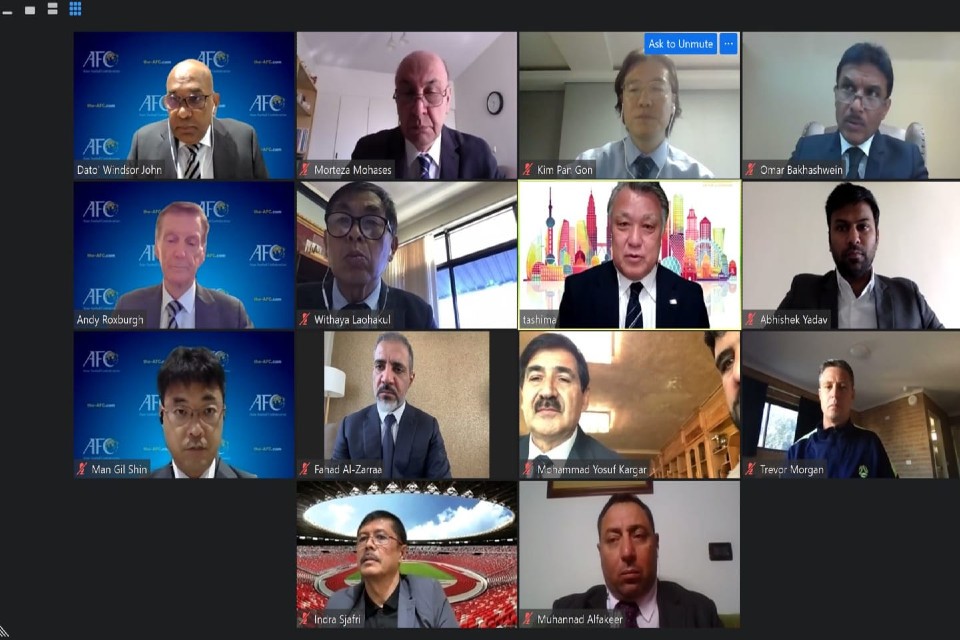 The Asian Football Confederation (AFC) Technical Committee emphasised the importance of developing the next generation of Asian football players when it recommended an enhanced Grassroots Charter and the Elite Youth Scheme to the AFC Executive Committee's next meeting.

The Committee also took important steps to protect as well as continue the improvement of the coaching standards in Asia by replacing the process of the AFC's approval criteria of coaches at all levels of the game.

Chaired by Kohzo Tashima, the Technical Committee recognised the challenges that have been faced during the COVID-19 pandemic and the chairperson added: "The pandemic has disrupted many other planned football development events for the year, but with the spirit within us and through online activities, we shall overcome this temporary setback.
"Together we shall and with firm resolve, work for the continuous growth of football in Asia."
Key to that growth is the development of young players from the grassroots and through to the Elite Youth Scheme. As a key element of the AFC's good governance, the Technical Committee approved the revise regulations and guidelines to ensure best practice is applied to this important level of the game.
To support this review, the AFC has also confirmed the specialised and expert panels which are responsible for the coach education, grassroots and elite youth football development activities, including the implementation and operation of the AFC Coaching Convention, AFC Grassroots Charter and the AFC Elite Youth Scheme.
The Committee also agreed to replace the Recognition of Experience and Current Competence for coaches, which was introduced in 2013 and to simplify the situation in order to protect the development of players, coaches, teams and the game throughout Asia.
The updated criteria will come into force in the next club licensing and Competitions regulations cycle.
During its meeting the Committee also discussed a proposal for a review of the schedule of the current AFC Champions League season and this will also now be considered by the AFC Marketing Committee and the AFC Competitions Committee.
Mr Tashima said: "As we move forward to the next decade, we have an opportunity to discuss the structure of the AFC Champions League season from a technical perspective. It is not easy, we understand, and we must also take into consideration the consequences in terms of organisation and commercial viability as well as our many stakeholders."