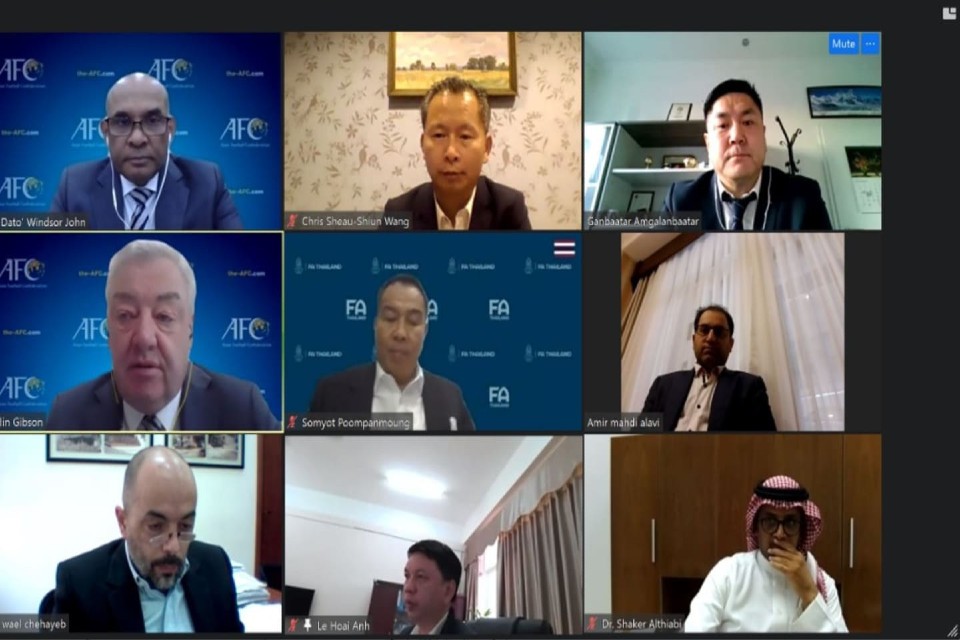 The Asian Football Confederation's (AFC) commitment to confirm football as the Continent's number one sport, as outlined in its Vision and Mission, was further emphasised at the second meeting of the AFC Media and Communications Committee for the term 2019-2023 held online on Monday.

Chaired by Ganbaatar Amgalanbaatar, the Committee recognised remarkable progress of the 'fan-first' digital strategy, which has seen the engagement figures of the AFC's digital platforms in 2020 surpass those achieved in 2019 – which also included the AFC Asian Cup record total engagement of 890.2 million.
In his opening remarks, Chairperson Amgalanbaatar said: "As you know, COVID-19 has disrupted our competitions and fixtures, but I am pleased to note that it has not affected our ability to engage with Asia's passionate fans.
"We should be proud that the engagement numbers in 2020 has surpassed 2019, which was an AFC Asian Cup year. We have seen a 202% increase on our English sites and 876% on the Arabic website. We have also seen 91% of our traffic coming via mobile devices and a really impressive 30% of female engagement.
"This is the result of the 'fan-first' digital strategy that was approved by this Committee at our first meeting and congratulations to you all. We must continue to ensure that we deliver the best outcome for our Member Associations, the AFC as well as to our fans and importantly, potential commercial partners."
As part of efforts to build on the momentum and expand the reach of its fan-first approach, the Committee approved the AFC's Social Media Strategy for 2021 to 2024.
Driven by a one-team structure with the AFC's new commercial partners, the strategy aims to ensure that Asia's passionate fans are engaged through the most appropriate content on the most relevant platforms to deliver maximum benefits for the AFC and its Member Associations.
The Committee also agreed on the formation of the Editorial Board for the AFC Asian Cup China 2023, which will comprise members from both the AFC and the recently-formed Local Organising Committee.
Taking a similar one-team approach, the Editorial Board will play a pivotal role in ensuring the AFC and the LOC deliver the greatest-ever and most engaging edition of Asia's flagship tournament through an integrated digital fan engagement strategy.