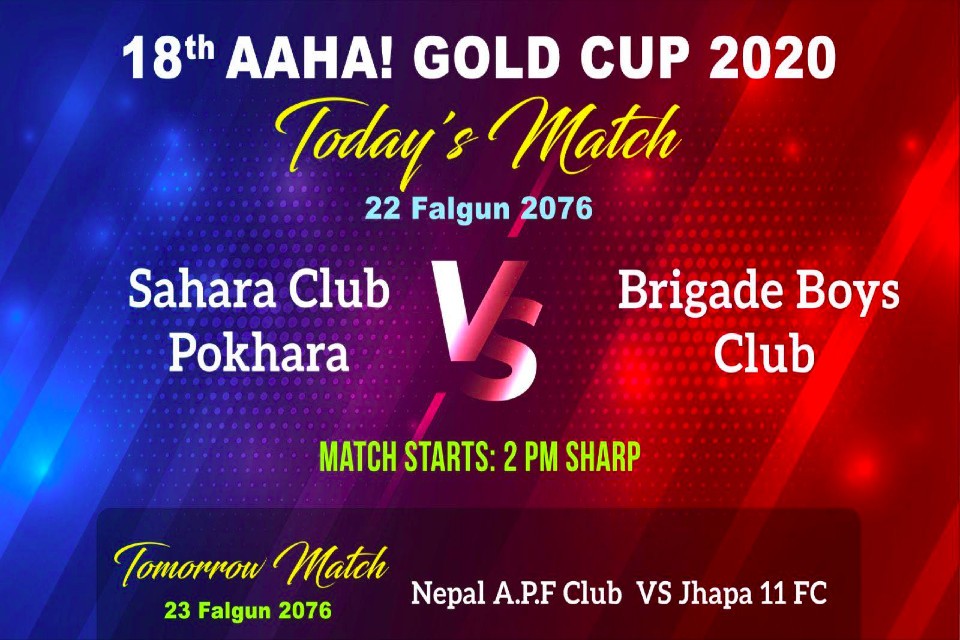 Sahara club has completed preparation for 18th Aaha! RARA gold cup football tournament.

Hosts Sahara is playing against Brigade Boys Club in the opening match tomorrow. The club has taken permission from the district administration to host the matches at the Pokhara stadium.

Kick off time

The club said that the match will kick off at 2 PM sharp.

Chief guest

Gandaki province CM Prithvi Subba Gurung will inaugurate the championship.

Ticket Price

Fans have to pay Nrs 100 for pre-quarterfinal matches. They need to pay Nrs 150 for QFs and Nrs 200 for SFs. The final match ticket will cost Nrs 250.

Prize money

The winners will get Nrs 10 lakh while runners up team will get NRs 5 lakh.

The club has appealed fans in Pokharya to enjoy the match.

"We are ready for the tournament. We want you to come and enjoy the match at newly constructed stadium", said club in a release.
4th Jhapa Gold Cup Kicks Off; Jhapa Beats Sahara Club