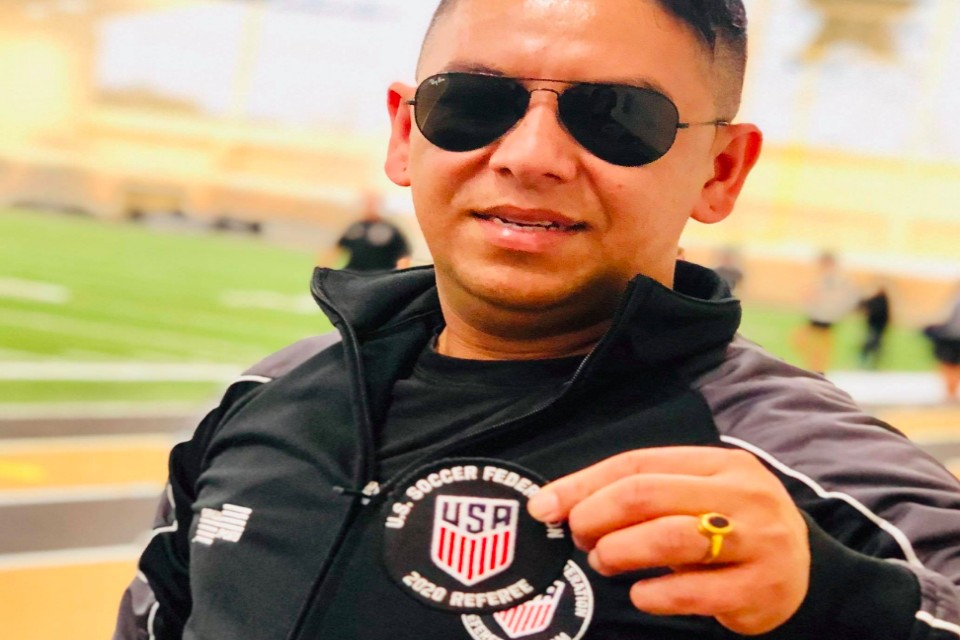 Referee Jitu Basnet (Kaka) has completed a decade in US soccer and has received US Soccer referee badge.

On Saturday, Tennessee state soccer association provided him US soccer referee badge after an extensive training sessions. He has also received grassroots referee license from US soccer.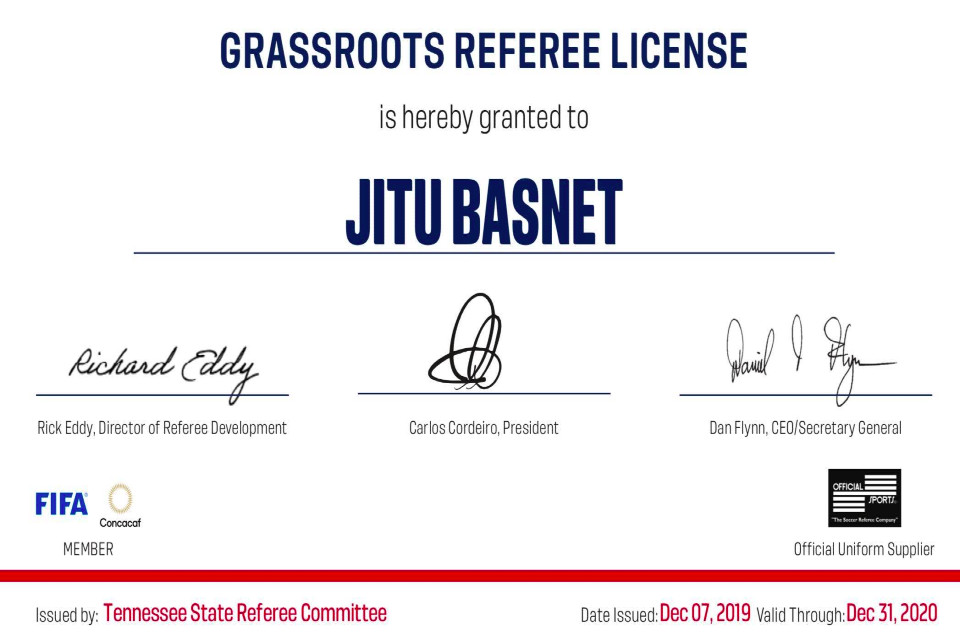 "It feels great. I have worked really hard to get this referee badge. Now I can dream bigger", said Kaka from USA.

Jitu Basnet is Bhutanese Nepalese American, who spent his youth life in Nepal as a refugee. His love towards Nepal and Nepalese football is amazing. He is supporting Nepalese football through GoalNepal foundation, a CSR wing of GoalNepal.com.

"I feel proud to be Nepali. I know there are many things to be done in Nepalese football. I will try my best to support the game in Nepal", added Kaka.

Kaka has thanked his family, well wishers, US soccer and Nepalese football fraternity for the achievement.