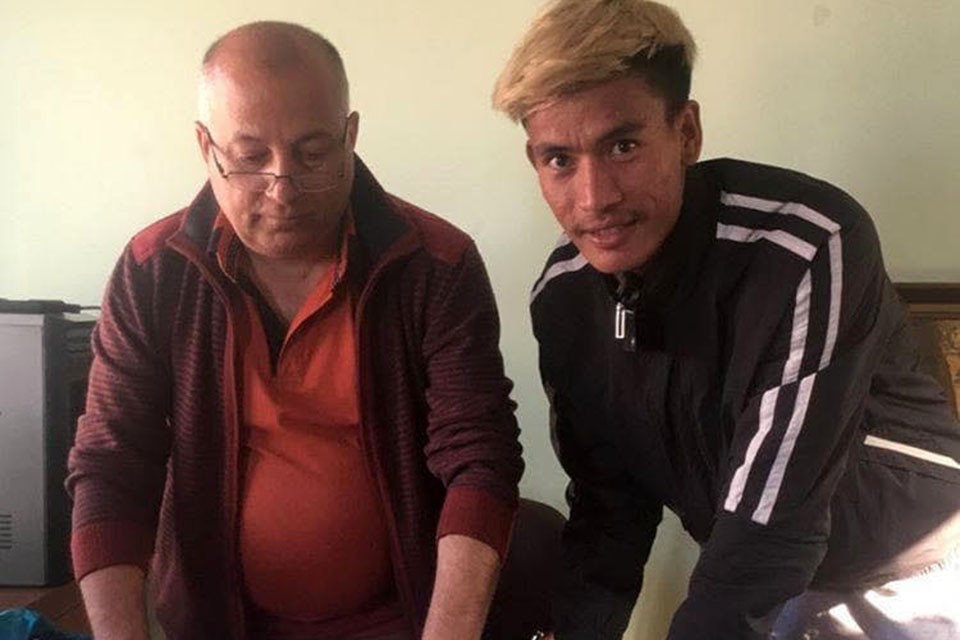 Friends club has signed a deal with midfielder Bishwo Adhikari from Sankata club.

Friends club is ambitious this season and have already recruited three Brazilian players. They are also bringing in Brazilian head coach.

Club president Rajiv Poudyal and Adhikari signed in the deal at club office, Kopundole.

ANFA is kicking off the league next month. 14 Kathmandu based teams are participating in the league.
BRIGADE BOYS CLUB VS FRIENDS CLUB - TWO GOALS !