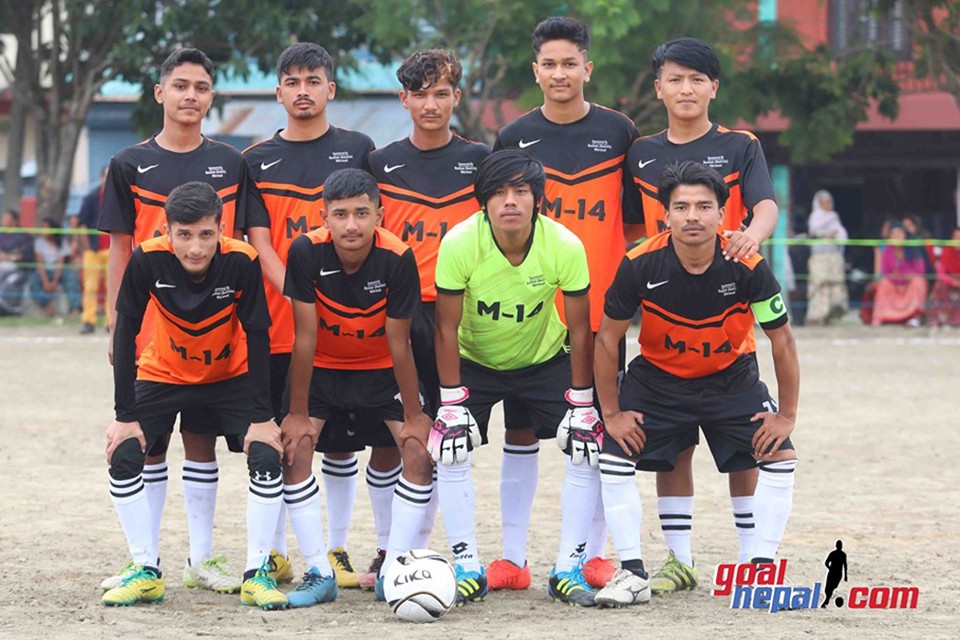 5th Mero Nepal cup got underway on Sunday in Pokhara.

Hosts Mero Nepal yuwa club C defeated Subhakamana Club 3-0 in the opening match. Sampanna Adhikari, Ujjwal Sunar and Bishal Nepali scored apiece for the winners.

Bishal Nepali became the man of the match. In the second match, M12 defeated Melmilap club 2-1. Manoj Gurung became the man of the match.

40 teams are taking part in the event, which has a winning purse of Nrs 1,55,555. Runners up team will get Nrs 75,555.

Earlier, member of parliament Surya Bahadur KC inaugurated the championship. Pokhara metro ward number 14 chairman Prem Bahadur Karki, Mero Nepal yuwa club adviser Raj Kumar Thapa, club president Diwas Kuwar, Ram Bahadur Karki, tournament coordinator Ekendra Kunwar and other guests were present in the program.

The organizers are expecting to make a profit of Nrs 25 lakh from which they are planning to construct a gym hall.