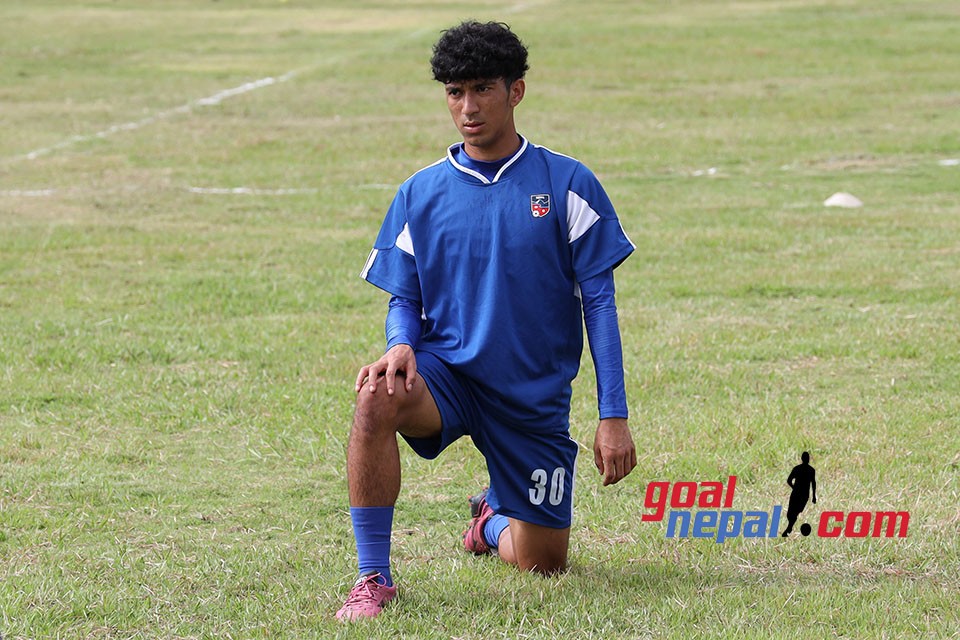 Manish Dangi and Sachu Gurung scored brace each as Nepal U18 defeated Kaski league champions, Adarsha Yuba Club 10-1 in a friendly match played at Sahara football grounds on Thursday.



Nepal U18 is setting a camp in Pokhara for upcoming SAFF U18 championship 2019.

The tournament starts from September 20 at Nepal APF ground, Halchowk.



Sishir Lekhi opened the firing in 7th minute of the match. Manish Dangi doubled the lead in 11th minute. Nitin Thapa made it 3-0 in 14th minute. Roshan Rana Magar scored fourth in 27th minute. Padam Bhattarai scored fifth in 35th minute before Manish Dangi scored his second in 40th minute. 



Dangi is based in South Korea.

After half time. Darshan Gurung scored in 70th, Sachu Gurung in 77th and 80th minute and Kailash Lamichane scored in 85th minute.
AYC scored one in 78th minute. 



The match was organized to provide match experience to Nepal U18.

Earlier, ANFA VP Krishna Thapa inaugurated the friendly match. Sahara club officials were also present in the venue.