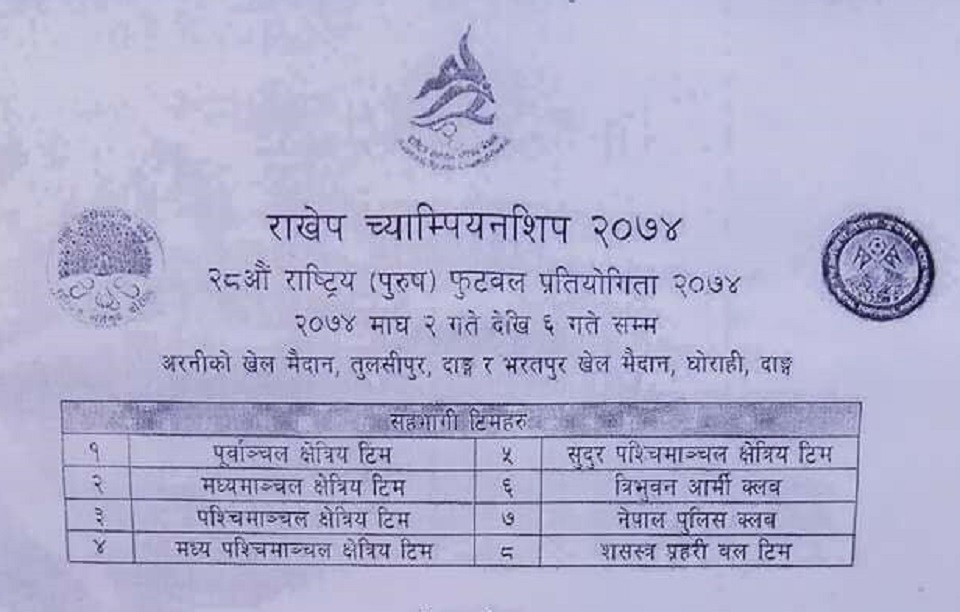 National sports council 28th national mens football tournament will be played in Dang from Magh 2.
Two venues, Araniko sports ground and Bharatpur sports ground will be used.
Five developmental and three departmental teams will take part in the event.
Mid Western will take on Nepal APF in the opening match.
Beljundhi Mini Stadium - THE NEW SPORTING COMPLEX IN DANG, NEPAL