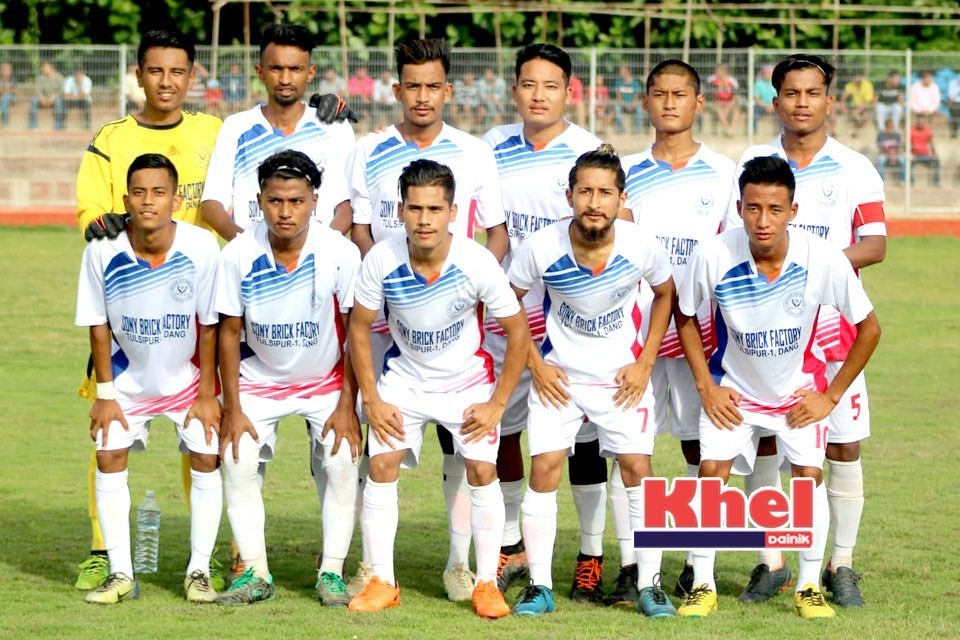 Success FC, Dang has registered first win in on-going province 5 CM league football tournament.

Success FC defeated Taratal Youth club, Bardiya 2-1 at Beljhundi stadium, Dang on Sunday.

Abhisek Oli scored the opener in 27th minute and Arjun Nepali doubled the lead in 46th minute.

Shambhu Tharu scored one for Taratal in the second half.

Earlier, Ramjhabesi played 2-2 draw against Dhamboji club Banke.

ANFA and Dang DFA are jointly organizing the championship.
Beljundhi Mini Stadium - THE NEW SPORTING COMPLEX IN DANG, NEPAL