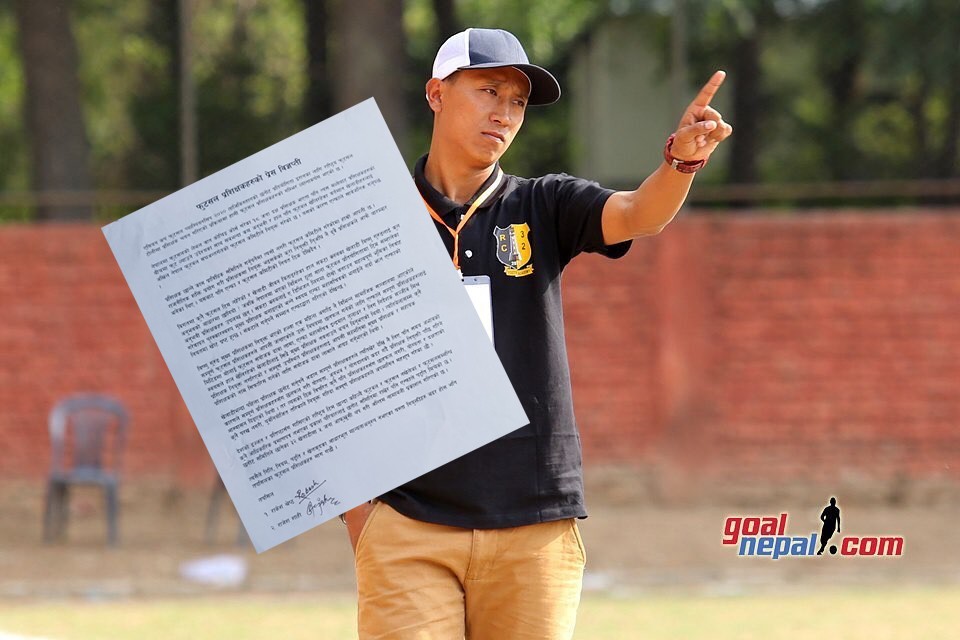 Futsal Level 1 coaches have shown their dissatisfaction over the selection of head coach for Nepal futsal national team.



10 Futsal coaches said the selection process was wrong. 



ANFA Futsal committee on Sunday appointed player-cum-coach Bishnu Gurung the head coach of national Futsal team. Gurung plays for Sankata club and he was recently appointed the head coach of Sahara club, Pokhara. 



Eight coaches including former head coaches, Rakesh Shrestha & Rajesh Shahi have signed a letter and demanded reason from ANFA over the selection process.



"We believe the selection process should have come from ANFA's technical committee. Futsal committee can't announce the appointment. Futsal committee and ANFA need to answer about this wrong practice", said in a release. 



The coaches also opined that current player shouldn't be given coaching role. 



"Bishnu Gurung is an active player. Futsal committee president Dawa Lama, ANFA general secretary Indraman Tuladhar and league director Sanjiv Mishra had earlier convinced us that active player wouldn't be given the role but in vain. On what basis Gurung has been appointed the coach", coaches questioned in a release. 



Gurung is an AFC B licensed coach, who worked as an assistant in previous Futsal team.

The coaches also accused that the committee included some extra players in the team. They also criticized ANFA for including non-licensed Prakash Pariyar in selection team.

Those who signed in the letter are:



Rakesh Shrestha, Rajesh Shahi, Saroj Thapa, Naresh Shrestha, Dipak Bhusal, Chetan Ghimire, Bikram Maharjan, Purushottam Thapa. 

Coach Chakra Tamang hasn't signed in the letter.