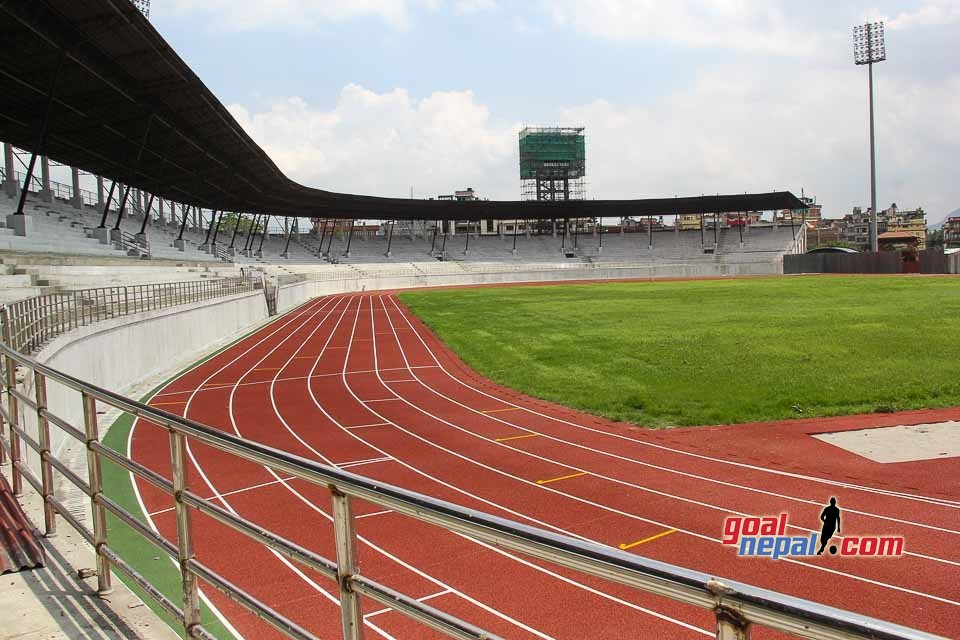 Dasharath stadium might not be available for Nepal national team in FIFA world cup qualifiers.

It is learned that the renovation work won't be completed by September. If it is also completed, national sports council won't make it available for matches. The government is hosting SA Games in December later this year.

Post deadly earthquake in 2015, lucky Nepal got opportunity to compete in AFC Asian Cup qualifiers thanks to champions tag in AFC Solidarity cup 2016. There was no proper stadium so they played home matches at APF ground and ANFA complex which doesn't comply with AFC/FIFA standards. The world governing bodies compromised and allowed Nepal to play home matches in mini complex. Few hundreds fans could watch the match. Rest fans were left frustrated for not being able to support the team in bigger stadium.

FIFA world cup qualifiers is huge platform. The 2nd round qualification will start from September and Nepal is supposed to play at least four home matches. The draw will be held in Doha on July 17, 2019. Nepal is in pot 5 and is sure to be grouped with higher ranked teams.

ANFA is under immense pressure as they have to submit the name of venue (home ground) to FIFA/AFC by the third week of July. And they don't have any option to APF ground and ANFA complex. This time, AFC/FIFA mightn't compromise and won't let Nepal play home matches in cramped sporting facilities like APF ground and ANFA complex.

However, the FA is discussing with National sports council and sports ministry to finalize the venue.

Nepal can play abroad:

If that is the case, ANFA can request FIFA/AFC to reschedule its home matches to neutral venue where many Nepalese expats are living. Like, Doha Qatar. They can play the match as home ground where thousands of Nepalese football fans will support the team like they do at proper home.

Sadly such is a case that Nepalese football fans can't support home team due to unavailability of proper stadiums in the country.