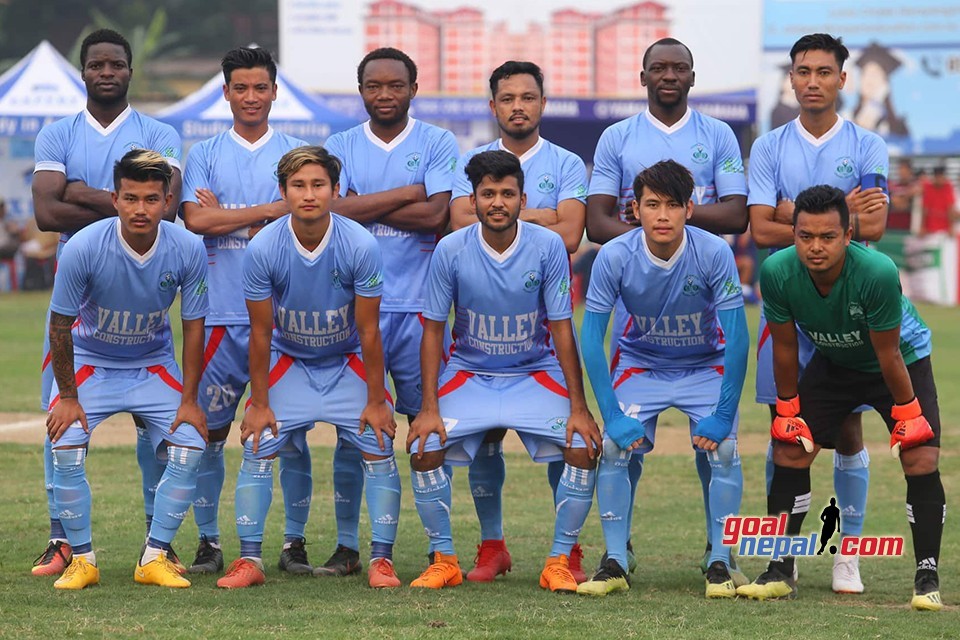 Chyasal youth club has sidelined Nepal Police Club 2-1 to enter quarterfinal of CMS Bharatpur gold cup football tournament.

Sabi Gurung (27') and Susan Lama (57') scored apiece for Chyasal youth club. Gurung became the man of the match and received Nrs 10,000 cash.

Anup Limbu (67') scored one for Police.

NPC were playing withour four major players as they are in national team camp for upcoming two international friendly matches.

Chitwan XI will play against Nepal Army in first quarterfinal match on Saturday.

aJ international is organizing the championship, which has a winning purse of Nrs 6 lakh.
Qatar Airways Martyr's Memorial A Division League: Chyasal Youth Vs Sankata Club