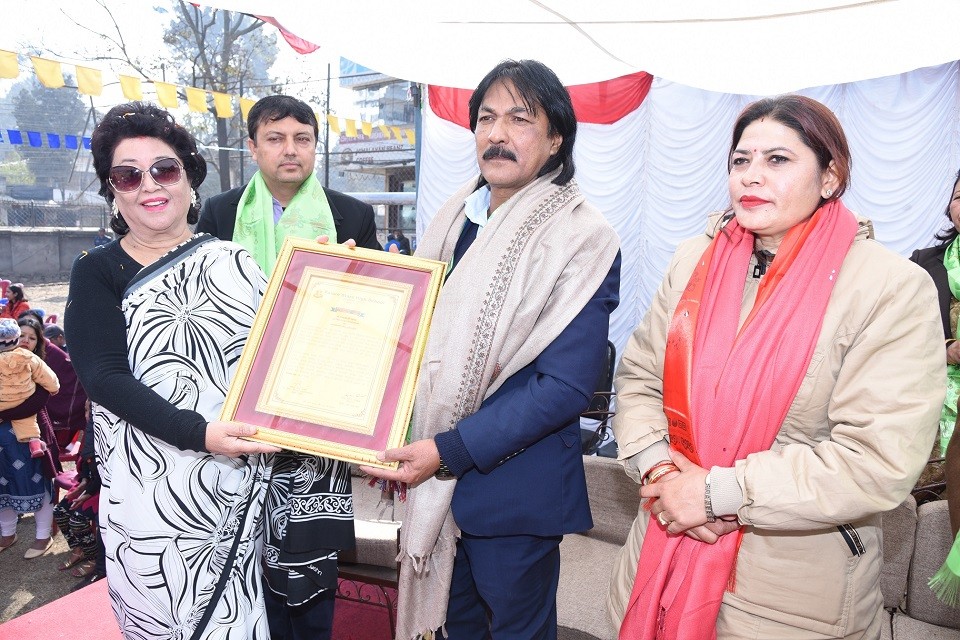 Nepali National Team's coach and former captain of National football team Raju Kaji Shakya has been honored on Saturday by Future Star High School in Jawalakhel.

On the occasion of school's annual Sport meet, Shakya was honored with ten thousand and five rupees.
Lalitpur Metropolitan's Deputy Mayor and Geeta Satyal and School's Principle Manju Karki honored the former captain. The School annually honors one person from sport section.
Shakya stated, "To achieve the highest standard in sports, discipline is must. Everyone must be disciplined in sports sector, even I was and this has helped to come at this state".
Meanwhile, students took parts in different athletics program and also showed the skills in Karate and in other games conducted like Badminton, Table Tennis, Football, Basketball. The winners of those games were awarded with medals and prizes.