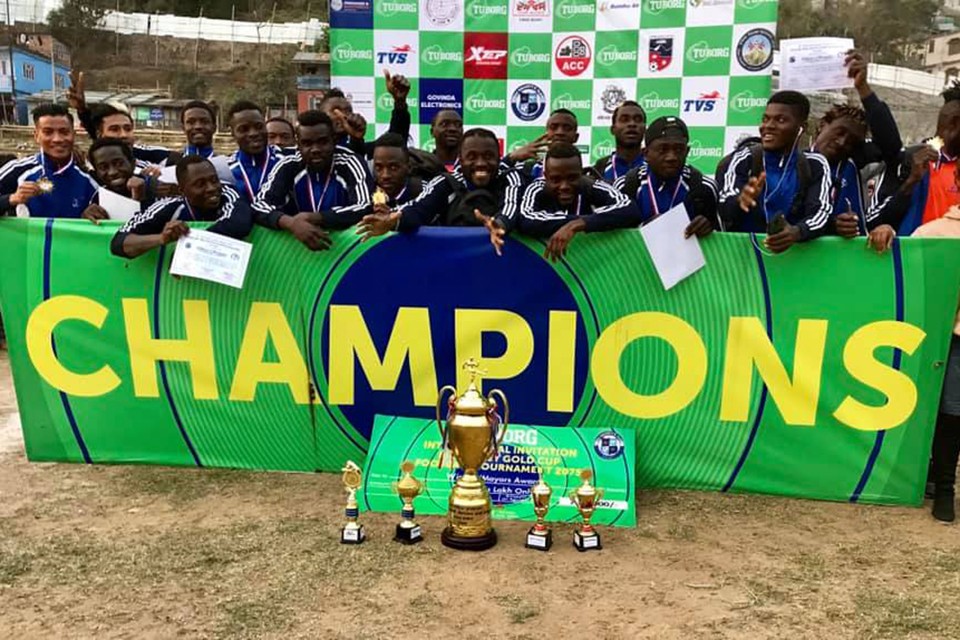 Dauphins team, a team from Cameroon, has defeated Himalayan Sherpa club to win 4th major title in Nepal.

Presence of visitors in Nepal is controversial but nobody has objected team to play and they are competing in major tournaments.

They defeated 10-man Himalayan Sherpa Club 2-0 at Ilam Tundikhel to win 5th Mai Valley gold cup.

Earlier they had won the title of Mankamana Cable car Pokhara Cup, Budha Subba gold cup and Tilottama gold cup football tournament.

The champions received Nrs 7 lakh.

Mai Valley FC organized the championship.
4th Jhapa Gold Cup QF: Dauphins Enters SFs