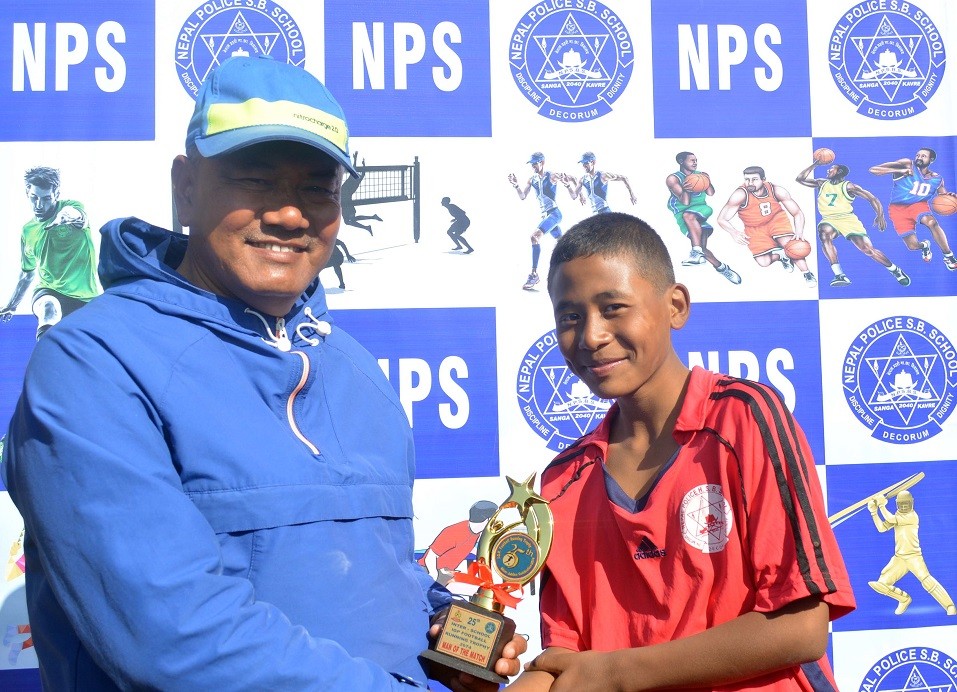 Nepal Police School A will play against Sainik Awasiya in the final of 25th IGP Cup at Sanga, Kavre.
In the first semifinal match played on Sunday, NPS A defeated NPS B 4-0.
Bhaijin Dhakal scored a brace while Aayush Shrestha and Pujan Puri scored apiece for the winners. Bimojit Rajbanshi from NPS B became the player of the match.
In the second semifinal match, Sainik school defeated Malpi international 5-0.
Aadit Gurung scored a hat trick while Uttam Shahi scored a brace for the winners.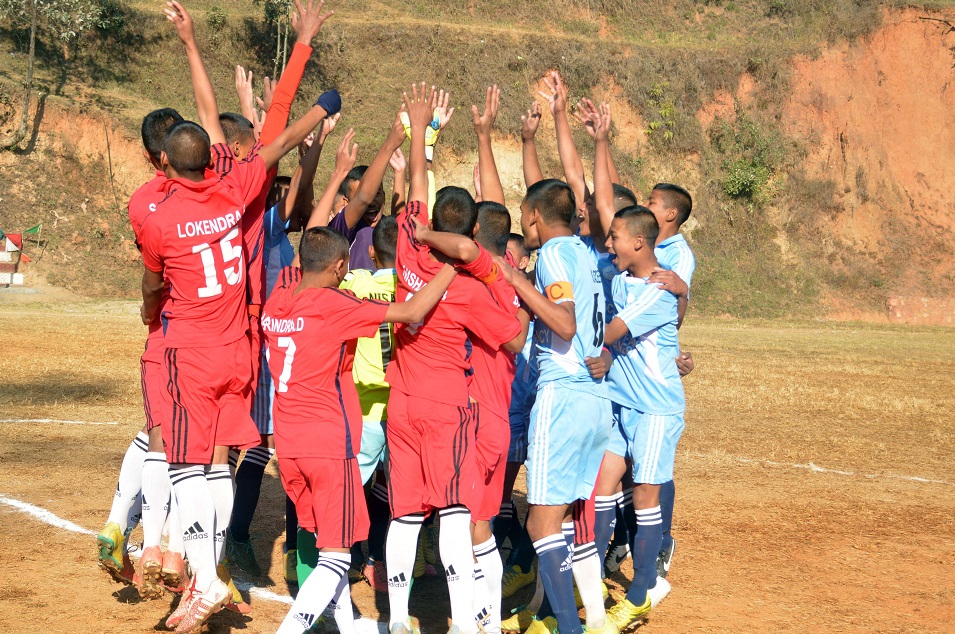 Uttam Shahi from Sainik school became the player of the match.
The final match will be played on Tuesday.
Japanese Kids Paying Respect To U12 Team From Nepal