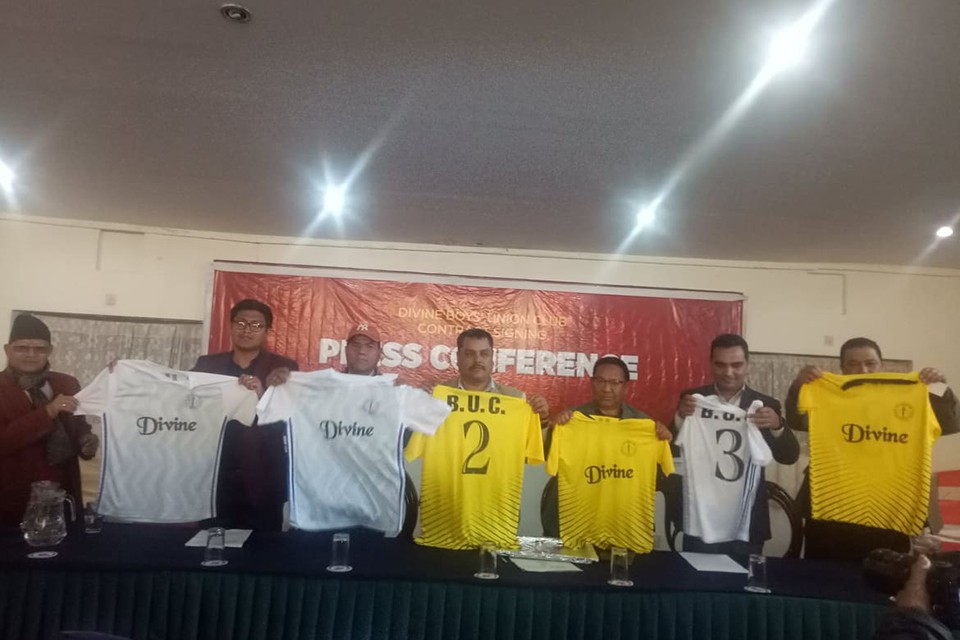 Divine Wines has sponsored Boys Union club for a year.



Shree Mahakali Wines Pvt Ltd and club signed in an MoU in Kathmandu on Monday.



MD Santos Khadka and club president Niraj Bahadur Raut signed in the MoU. 



Divines Wines will provide Nrs 10 lakh to the club.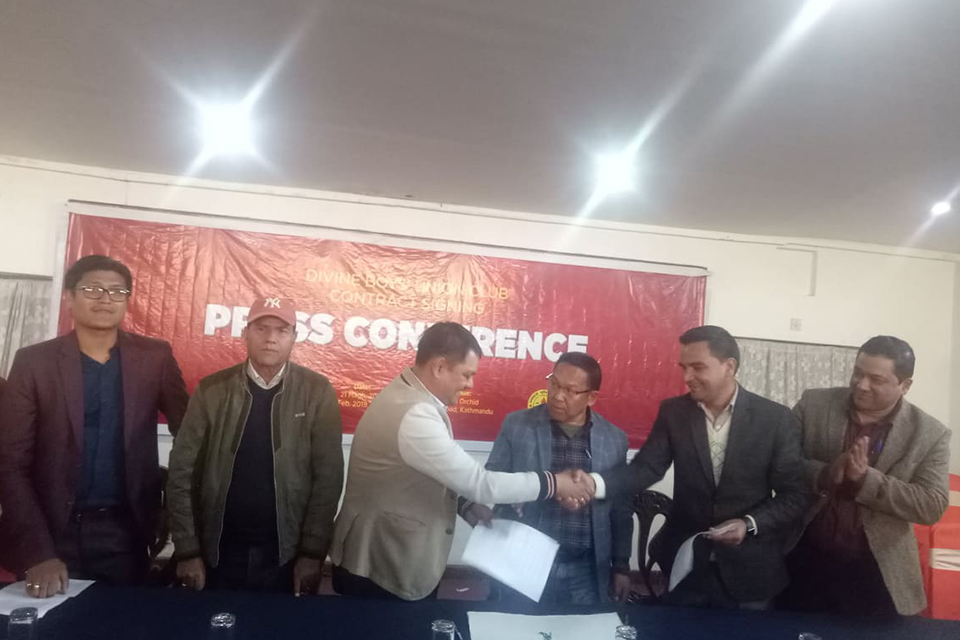 Brand Manager Sanju Shakya said they were proud to sponsor the team.



"We hope this will help to boost Nepali football", said Shakya.

ANFa president Karma Tsering Sherpa also delivered his speech in the program.



The contract is for a year and the name of the club will be Divine Wines boys union club.