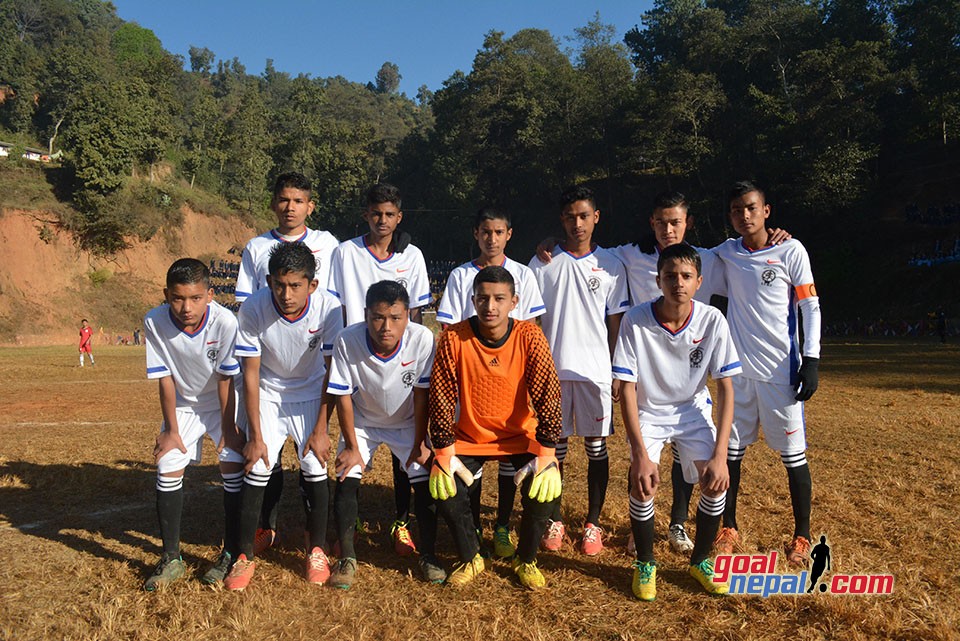 Nepal Police School, Sanjeevani, Malpi, Sainik school and Budhanilkantha school have won their respective matches in 25th inter school IGP Cup at Sanga, Kavre.
Nepal Police School B defeated Sanga Medium 6-0 in the first match on Monday.
Nishant BK scored a brace (7', 65') while Lokendra Rokaya (24'), Pukar Giri (32'), Saroj Raj Giri (43') and Harindar Pariyar 70+1 scored apiece for the winners.
In the second match, Sanjeevani defeated DAV 4-1. Sagar Koirala (41'), Abhisek Karki (49'), Anish Byanja (67'( Avash Maharjan (64') scored apiece for the winners. Misan Shrestha (26') scored for DAV.
Malpi defeated Ripumati 3-0 in the third match. Rinzin Lama scored a brace (27', 42') while Ashraya (32') scored another.
Sainik School Sallaghari defated Brihaspati 9-0. Bibash Rayamajhi scored four goals alone (35', 44', 64', 70+1') while Adit Gurung (3', 61'), Anmesh Baniya (17'), Hukendra Rayamajhi (39') and Bhuwan Pandey (40') scored for the winners.
Budhanilkanta defeated NPS Samakhusi 4-1 in the last match.
Kshitiz Rana (33'), Khemraj Thapa (56', 61'), Manjil Gautam (60') scored for the winners.
Japanese Kids Paying Respect To U12 Team From Nepal