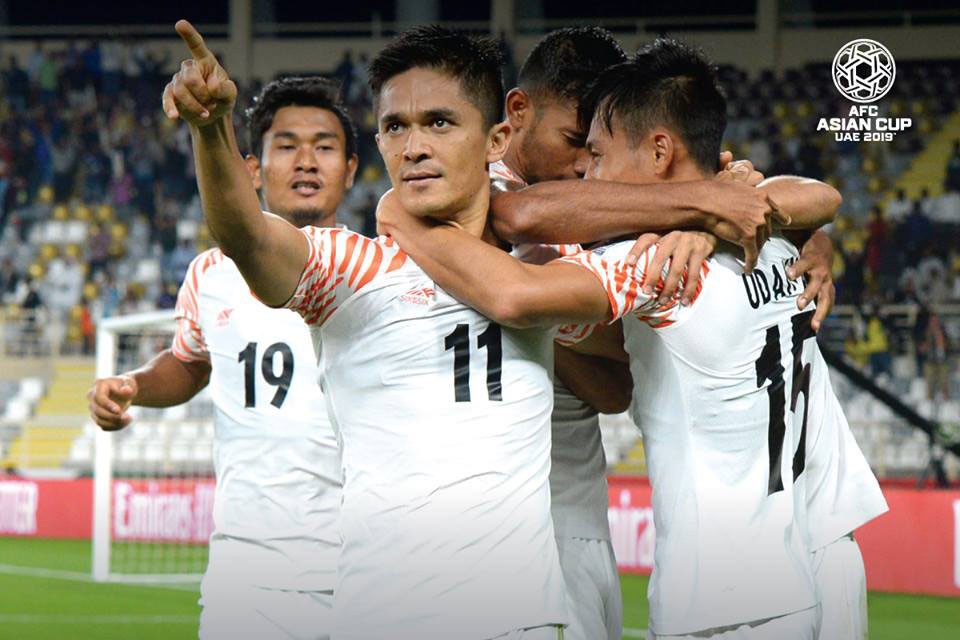 India have started AFC Asian Cup in a good note as they defeated Thailand 4-1 in their first match of AFC Asian Cup on Sunday.

Sunil Chhetri scored a brace while Anirudh Thapa and Jeje scored apiece for Stephen Constantine's side. Constantine is former Nepal coach.



GoalNepal follower Sanjeev Tamang has shared his views on what can Nepal learn from India Success. He has asked people to support ANFA. Please leave the comment below if you agree with his views.

Tamang writes:

The professionalism, league structure, grass root talent nurturing programme, frequent age group plus national team exposure to world class Soccer infrastructure and the most important thing their Football fraternity AIFF Long term plan and vision plus a good coach Stephen Constantine ( Ex Nepalese national team coach ) are the factors that shows how serious AIFF are regarding the football things in India.

As a result all their hard worked paid off today (4-1 win over Thailand) and will be paying more in a due course too.

They totally outplayed Thailand - one of the rich football culture nation of Asia in almost all arena.

Tactically, physically and teamwork; current Indian national team is a team to watch.

Undoubtedly, India can be regarded as fast developing Football nation not only with this result but also comparing their results from their recently played friendly matches.

So let's wake up team NEPAL, rather than making complaints and trying to figuring out the mistakes of current ANFA mgmt; let's invest those precious time in supporting them.

Over all, a good lesson to be learnt from neighbouring counterparts for team Nepal. An early alarming !!

Some other fans have their say:

Prateek Kandel writes:
There are lots of things to be improved to have such level performance. Lots of things to be learned.Hope we will get in such stage one day..Thats the footballing vision.

Harendra Dawadi:

Good league changes everything. See their Indian Super League and revamped I-League. Nepal can also progress with solid league structure.

Nepal is always experimental with its league. The new leadership has now come up with super league for provincial teams, which seems pathway to the national league. However all these things are in primary stage. Better Nepalese football depends on better league structure.
Look Of Dasrath Rangasala In COVID Pandemic