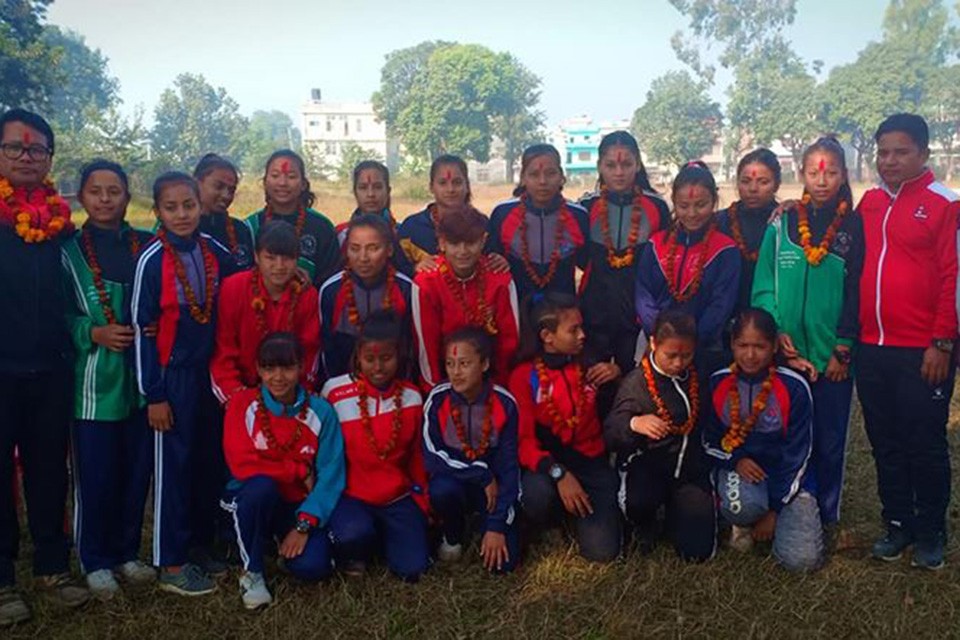 Girls team from province 5 has left for Kathmandu to compete in 6th CoAS international women's championship.



Players were selected from various districts of the province.



Dang DFA bade the team farewell on Tuesday.

Nepal Army is organizing the championship from Mangsir 5 in Kathmandu.

Seven provinces, three departmental teams and two teams from India are taking part in the event, which has a winning purse of Rs 3 lakh.
Beljundhi Mini Stadium - THE NEW SPORTING COMPLEX IN DANG, NEPAL