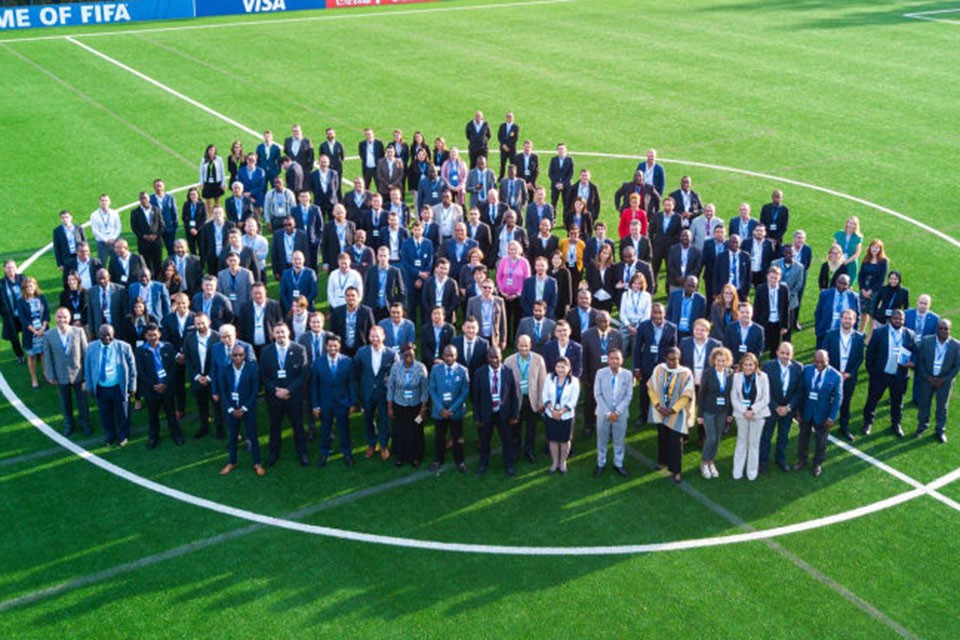 As part of its ongoing efforts to strengthen good governance and promote ethical conduct across the international football community, FIFA held its second Compliance Summit at the Home of FIFA in Zurich on 17 and 18 October. The two-day gathering saw professionals from all around the globe discuss key compliance concerns and challenges in the world of football and share knowledge and best practices.

"We have representatives from confederations and more than 130 member associations here today. This shows the interest there is everywhere in understanding what can be done better in terms of compliance, good governance, transparency and accountability. There are many different cultures and ways of doing things across our 211 member associations, and FIFA needs to take this into account. It is easy to speak about all of these principles, but we need to focus on the practice, on their concrete implementation – and this can be achieved not only through rules and regulations, but more importantly through our everyday actions. At the end of the day, it comes down to common sense, and each and every one of us needs to act in a right and honest way," said FIFA President Gianni Infantino in his opening speech.

The summit included a series of discussions on key compliance matters such as the implementation of processes for risk assessment and due diligence and the development of appropriate policies and checks. It was an opportunity for the FIFA Compliance team to explain its overall approach and the many measures that have been introduced by FIFA in recent years to fully embed compliance into the organisation's day-to-day activities. These have included, among others, the creation of a dedicated Compliance Division staffed with compliance experts, the launch of a revised Code of Conduct, the enhancement of FIFA's risk-assessment processes – as exemplified by the creation of the FIFA Risk Panel – and the Compliance Division's provision of active support in the central review of development funding.

"Our end objective is to help safeguard football, to ensure that it is there for the next generation of players and fans, but we cannot always expect everybody to know what they are supposed to do in a concrete situation. We need to be there and support our associations everywhere in the world by listening to their concerns and providing the tools that can help them respond to their local challenges," said FIFA's Chief Compliance Officer, Edward Hanover.

A number of round tables and networking sessions were organised during the summit to allow participants to share their perspectives and best practices. The implementation of a proper risk assessment was identified as a key measure that enables associations with limited resources to pinpoint priorities.

"We need to work in close collaboration across the football pyramid to educate everyone, with FIFA at the top supporting the confederations and member associations, the confederations supporting our member associations, and the member associations supporting their clubs," said CONMEBOL's Ethics and Compliance Officer, Graciela Garay.

The two-day summit will reinforce this collaboration as it gave compliance professionals in the field the opportunity to establish contact with their counterparts at all levels of football.