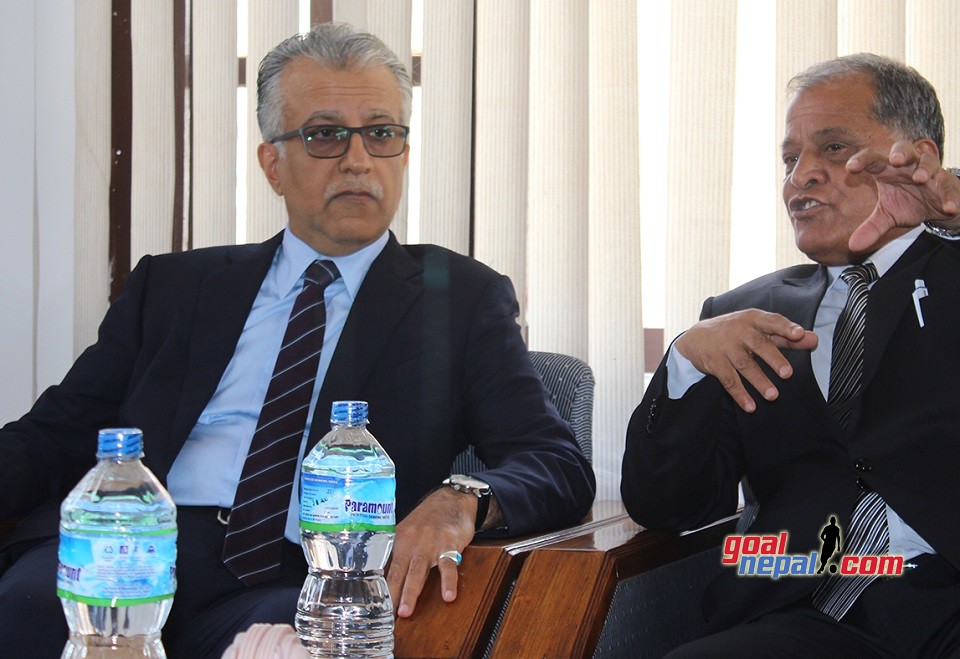 ANFA welcomed AFC President Shaikh Salman Bin Ebrahim Al Khalifa and other AFC officials to ANFA complex on Wednesday afternoon.
AFC president Khalifa and other officials held meeting with ANFA officials regarding football development in Nepal.
ANFA President Narendra Shrestha said, "The whole county suffered after the quake. International matches used to be our number one source of income but after we lost the stadium to the quake, we are having difficulties meeting our daily expenses. AFC and FIFA has always supportive to us", he said pleading for assistance for the Chaysal Stadium that is being renovated by the Government.
Shrestha also added that Nepal has been regularly competing in tournaments organized by the AFC and FIFA despite having minimal recourses and is on course to host the SAFF Women's Championship in Nepal in 2018.
AFC President Shaikh Salman Bin Ebrahim AL Khalifa said the AFC had always regarded Nepal as a country with tremendous potentials in football and Nepal had proved true time and again in various age groups and senior level tournaments.
He was in praises for ANFA's stubborn role during the match fixing scandal. He said that without ANFA's unrelenting support the case would not have seen the light of the day.