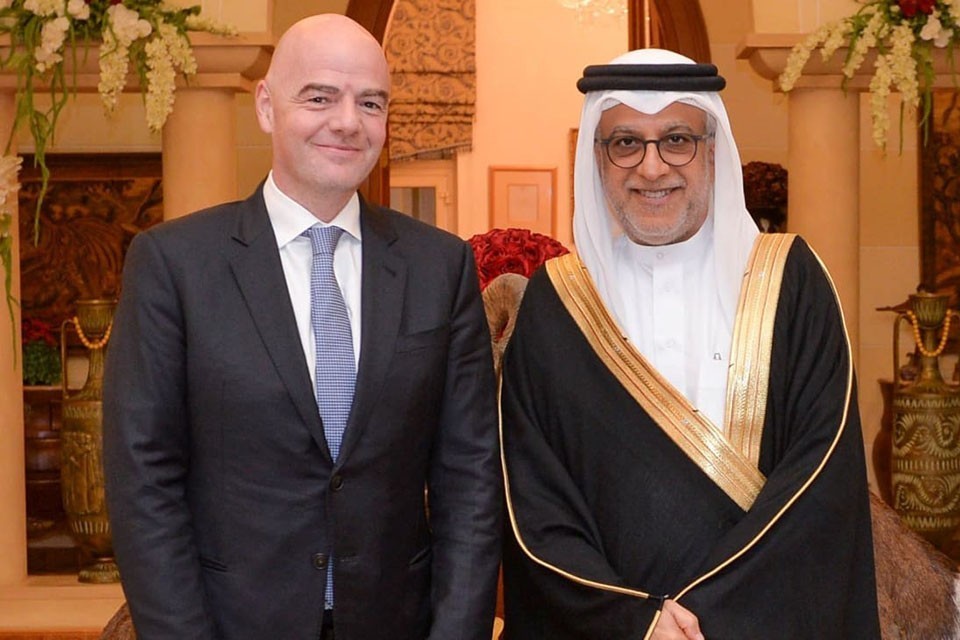 AFC president Shaikh Salman is arriving Kathmandu today.

Salman is here in K-town to meet ANFA officials on October 1 (tomorrow).

(AFC) President has already confirmed that he will run for re-election at the 29th AFC Congress on April 6, 2019. He has been AFC President since 2013.

"I am proud of what we have achieved in that time and I am not ready to leave this organisation into a state of chaos. We have all seen what the AFC was before, and we have seen what it looks like now and I hope that we can continue that progress.
"My intention has always been to do the best for Asia and we have seen the strides we have made in the last five years through our football and also through the record commercial rights deal and this has been because of the support and understanding we have achieved."