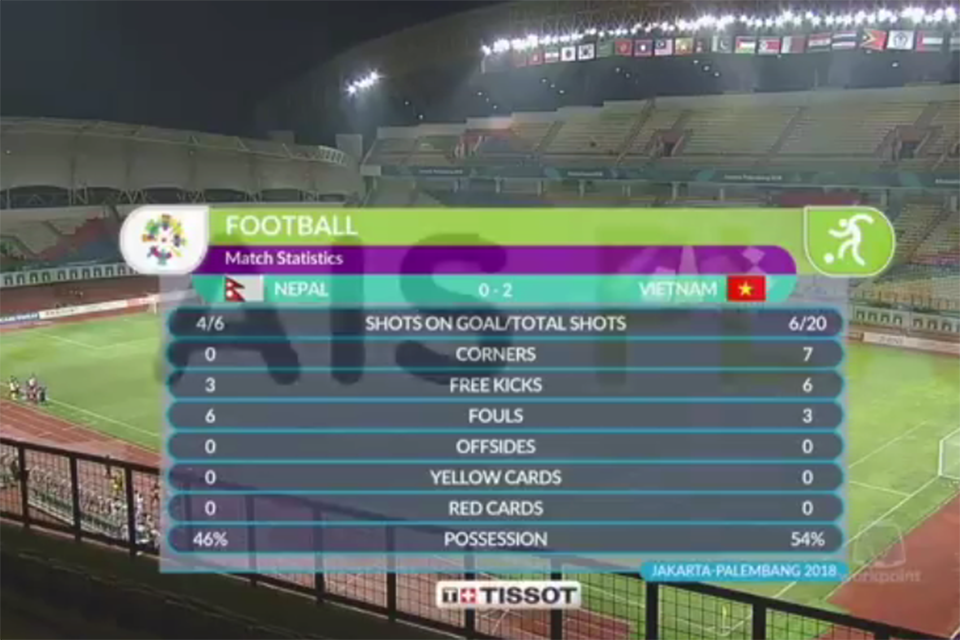 Nepal had poor ball possession in the first half but they improved their passing movements in the second half against Vietnam U23 in Asian Games 2018.



Gorkhalis lost 2-0 against Vietnam, following 1-0 loss to Japan on August 14.

Nepal will now play against Pakistan on August 18, aiming to qualify to the second round as one of the best third placed teams. 



Nepal had total six shots and four shots on goal.

Vietnam had 20 total shots and six shots on target. 



Nepal earned just three free kicks whereas Vietnam had six free kicks. 



Not a single offside was marked in the game. There were no yellow cards and red cards.