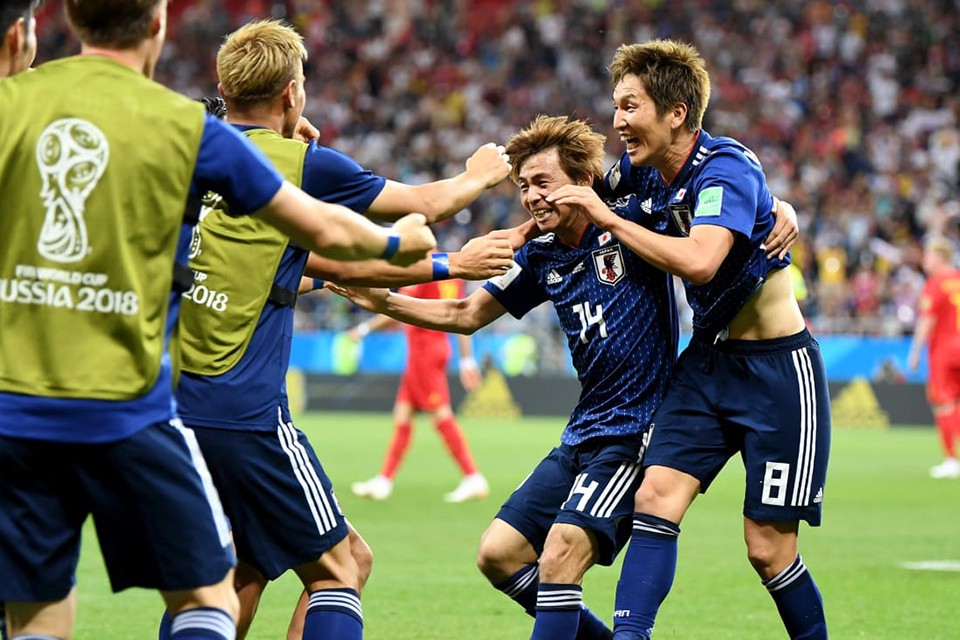 Asian Football Confederation (AFC) President Shaikh Salman bin Ebrahim Al Khalifa has hailed Japan for captivating the footballing world with a commendable performance against Belgium on Monday.

The Blue Samurai came agonisingly close to creating a major upset against Belgium, taking a two-goal lead only to be narrowly defeated 3-2 in the final moments of the match.
Shaikh Salman sent his congratulations saying: "The world has witnessed some world-class performances by Asian teams which reinforces our ambitions though our Vision and Mission.
"Japan showed great quality and character to battle bravely with one of the best teams in the tournament. Their success exemplifies the great progress of Asian teams to stand proud with the world's elite. I am confident their performance will serve as an inspiration to everyone in the Continent."

Despite their slim defeat to the heavily fancied Belgium-side, Japan are the only Asian side to have featured in the Round of 16 of the world's biggest stage on three occasions, having lost to Turkey on home soil in 2002 and Paraguay in South Africa in 2010.
Eager to clinch a first-ever place in the quarter-finals of the FIFA World Cup, Japan got off to an explosive start at the Rostov Arena, courtesy of goals from Genki Haraguchi and Takashi Inui inside the first seven minutes of the second half.
Akira Nishino's men looked set to secure their places in the final eight until headers from Jan Vertonghen and Marouane Fellaini levelled the scores before Nacer Chadli scored a breakaway goal in the dying seconds.
Shaikh Salman added: "I must also congratulate the coaching and technical staff as well as the Japan Football Association for their enormous efforts to scale greater heights and for continuing to be a shining example for Asian football."

AFC